Man arrested for murder moments after filing $15mn shooting lawsuit against Chicago PD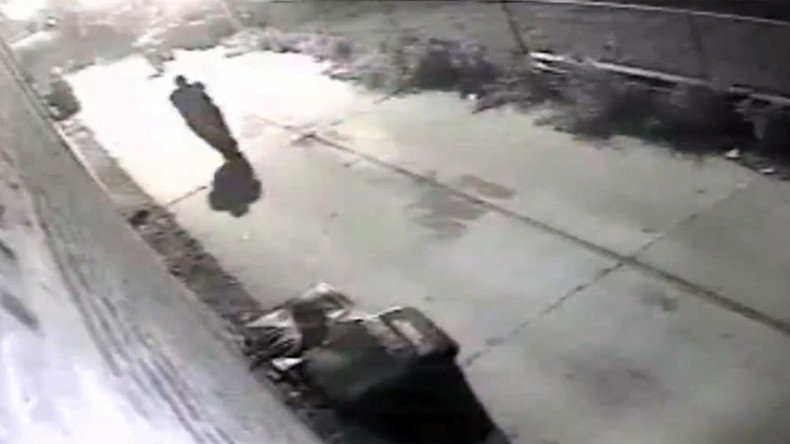 A man who survived being shot seven times by Chicago police officers was arrested for murder on the same day he filed a lawsuit against the Illinois city, seeking $15 million in damages.
Dominique Greer, 25, and his lawyers announced the lawsuit Wednesday claiming that police used excessive force by shooting Greer seven times on July 4, 2014.
Moments afterward, Greer was taken into custody. Police later said he was arrested on a murder warrant for a killing that happened on May 27, according to WBBM.
Greer admitted at the press conference that he was carrying a handgun and ran from the police as he was afraid, but said he threw away the weapon when he was shot three times.
He maintained he was shot another four times while he was on the ground. Police claimed his weapon fired when it hit the ground.
Surveillance video from the incident showing the chase was played by Greer's attorney, Eugene Hollander. He said Greer spent the next eight days in the hospital, and the next seven months in jail.
Greer was initially charged with attempted murder of a peace officer, which was later dropped, while the charge of unlawful use of a weapon stood. He says he is suing the officer who fired the shots, Lawrence Cosban, and the city because he suffered lifelong debilitating injuries as a result of the shooting.
READ MORE:Chicago police release footage of over 100 excessive force cases
The newly released video comes only days after Chicago's Independent Police Review Authority released video and audio footage relating to 101 excessive force claims filed against the city's police department.
Hollander criticized the omission of Greer's shooting from the bulk release: "The mayor said he wants to be transparent, why don't we put all of the [videos] online?" he said, according to the Chicago Tribune.
Hollander's office declined to comment to WBBM on Greer's arrest.
You can share this story on social media: