Chicago police release footage of over 100 excessive force cases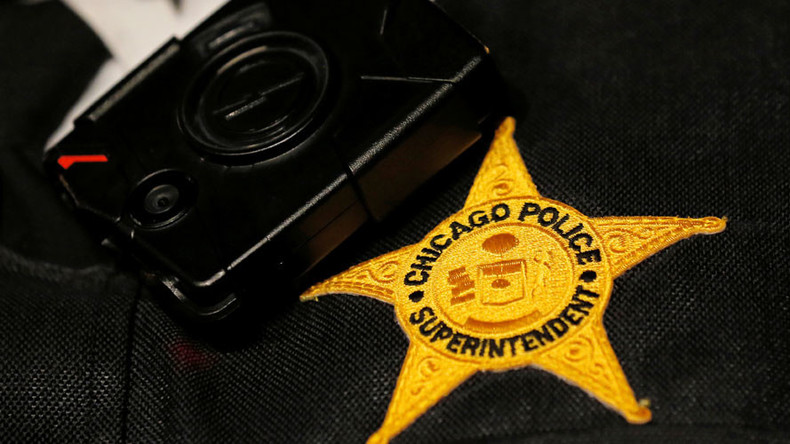 Video, audio recordings and documents related to shootings and other police incidents are set to be released in an effort to increase public trust in the Chicago Police Department.
Chicago's Independent Police Review Authority released video and audio footage related to 101 excessive force claims filed against the city's police department following the settlement of a wrongful death lawsuit in which evidence was withheld.
In an effort to promote transparency within the agency, the Independent Police Review Authority (IPRA) has released more than 300 pieces of footage related to various excessive force investigations. The release is related to a policy Chicago Mayor Rahm Emanuel adopted in February, which "requires the City to release specific audio and video recordings and police reports to the public no later than 60 days from the date of the incident."
The incidents in question are expected to be a mix of police shootings and situations where officers are alleged to have used excessive force, and about half will have video or audio recordings. Some videos show officers responding to the scenes or people running away, the Associated Press reported.
"It's really important to keep in mind that these materials may not convey all the facts relevant to an officer's conduct. Sometimes they will only show a portion of events," said IPRA head Sharon Fairley at a press conference. "So I urge you all to keep this in mind when you review and report on these materials."
The move is nearly unprecedented, since the Chicago Police Department and the IPRA have usually cited ongoing investigations as reasons to not release recordings or information on controversial police shootings, even though those investigations can last for years.
"It is clear that there is a lack of trust, and that increasing accountability will increase trust," Fairley said. "We're planning to be more transparent with our outcomes."
Chicago Police Superintendent Eddie Johnson seemingly praised the release, saying in a statement, "I have often said that CPD is only as effective as the faith and trust the community has in it and I believe that this will go a long way in promoting transparency."
President of the Fraternal Order of Police, Chuck Canterbury, was less enthusiastic, telling WLS, "Is it part of transparency or is this part of trying to justify why you're not completing the investigations in four and a half years."
The video of the shooting of Laquan McDonald, an unarmed black teen, for example was only released by a court order in November, more than a year after the incident took place. Jason Van Dyke, a white officer, was charged with first-degree murder for shooting McDonald 16 times. He has pleaded not guilty.
The new trove of material is being released thanks to M
The US Justice Department has also taken party in the controversy following the release of the video, launching an investigation of the Chicago Police Department to determine if officers routinely violated people's rights.
The city's Office of Emergency Management & Communications issued a memo last month indicating that the materials set for release Friday will include video footage and audio recordings of police shootings, Taser use and "incidents of bodily harm to individuals while in police custody," according to the Chicago Tribune.
This news follows the settlement of a lawsuit filed by the family of Darius Pinex, a man shot and killed by Chicago police officers in 2011.
The wrongful death trial against officers Gildardo Sierra and Raul Mosqueda was settled on Friday after US District Judge Edmond Chang ordered a new trial, overturning a previous jury verdict that had ruled in favor of the officers. The judge's decision came as a result of former Senior Corporation Counsel Jordan Marsh's alleged decision to withhold crucial video footage.
Pinex's death occurred during a traffic stop in the Englewood neighborhood of Chicago's South Side. A statement from former officer Gildardo Sierra claims that the officers pulled Pinex over because his car "fit the description of a vehicle that was wanted from a shooting in another district," the Chicago Tribune reported.
However, over the course of five years, the Chicago Police Department was unable to turn over evidence or recordings of any dispatch related to Pinex's Oldsmobile Aurora. In February of 2016 – just days after Mosqueda gave sworn testimony claiming that both he and Sierra had received a dispatch describing a car similar to Pinex's warning that the occupants were armed – the emergency broadcast was recovered.
Mosqueda testified that the car's wheels and color matched the description. However, the recording made no mention of the details, and the temporary license plate read over the dispatch did not match Pinex's.
Marsh intentionally claimed that the recording had only been in his possession for a day before he handed it over. However, Marsh later told the judge that he had had it for a week before the trial even began.
Chang ruled that Mash had intentionally withheld this crucial evidence from the plaintiffs, and Marsh resigned as a result. Chang also said that a jury could have determined that Sierra and Mosqueda had "lied and covered up" the reason for the stop, the Chicago Tribune reported.