Huge California wildfire threatens homes, evacuations ordered (PHOTOS)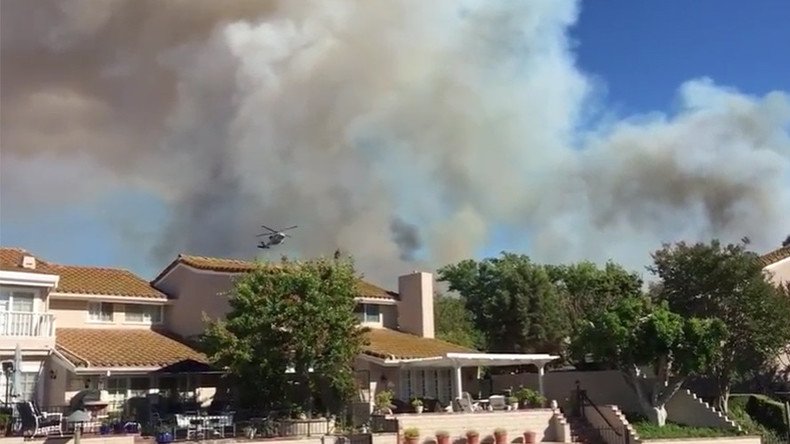 Mandatory evacuations have been ordered in Southern California, as three brush fires quickly spread on Saturday, one of which is moving dangerously close to homes in the Calabasas area, the Los Angeles County Fire Department said.
Witnesses reported that one fire began near 23062 Mulholland Highway at around 4:30 pm local time. It was originally said to affect two acres, but is now moving towards residential areas.
Local Agoura High School on West Driver Avenue is currently being evacuated.
Three water-dropping helicopters have been dispatched to battle the fire.
So far, only several structures are reported to have been damaged, but a more specific estimate is unavailable at this time, according to fire officials.
Meanwhile on Saturday, another blaze overtook the city of Temecula and scorched 35 acres, and much smaller fire was recorded in the Santa Clarita area affecting one-eighth of an acre.
You can share this story on social media: