9 soldiers dead after bodies of 4 missing found, following flood accident near Ft. Hood, Texas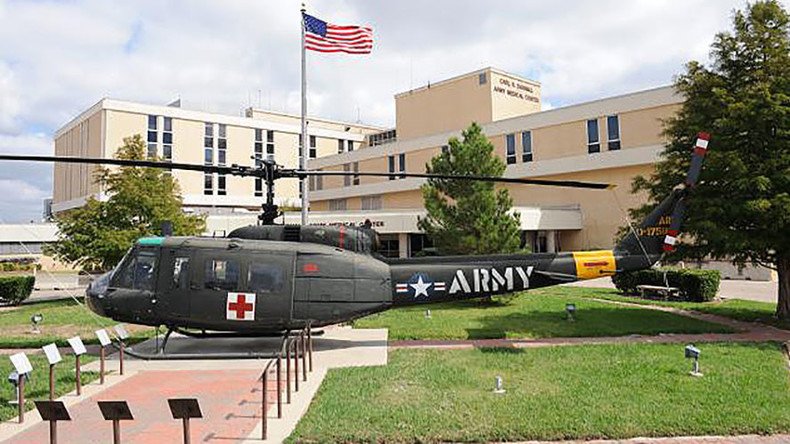 Nine soldiers are now confirmed killed, as four bodies of previously missing soldiers were found Friday. The day before their Army troop carrier was washed from a flooded creek and overturned at Fort Hood, Texas, according to the army post.
Update: "I'm sad to report we recovered our four missing soldiers," Major General John Uberti, the deputy commanding general of Fort Hood, said. "Tragically, all four of those soldiers are deceased."
On Friday, US Army aircraft and canine search teams continued to look for four soldiers who went missing. Aerial and ground crews searched through a 20-mile creek before their bodies were ultimately found.
The names of the dead have not been released as the Army is still notifying relatives.
Fort Hood had more than 2.5-3 inches of rain from Wednesday afternoon through Thursday afternoon, the National Weather Service in Fort Worth reported.
Three soldiers were rescued and are in stable condition, according to KXXV News. They are being transported from Coryell Memorial Healthcare System in Gatesville, Texas to Carl R. Darnall Army Medical Center on the base.
"The search is ongoing for six soldiers from the 3rd Battalion, 16th Field Artillery Regiment, 2nd Armored Brigade Combat Team, 1st Cavalry Division," Fort Hood officials said in a statement.
"Three confirmed deceased soldiers were recovered from the water downstream from the vehicle," the statement added.
The unit's Light Medium Tactical Vehicle (LMTV) truck apparently overturned at the Owl Creek Tactical low-water crossing and East Range Road near Lake Belton on Thursday.
High water from heavy rains covered the roads and highways throughout central Texas on Thursday. Earlier in the day, high water closed down all lanes of Interstate 35 between Waco and Temple.
Central Texas is under a flash flood watch through Friday and more heavy rainfall is possible through Thursday night. About half the state is under either flash flood warning or flash flood watch, according to KWTX.com.
Rescue crews received the call about the capsized Army vehicle around 11:20 local time Thursday. Aircraft, canine teams, swift-water rescue boats and search crews were deployed to track down the missing soldiers.
The names of the deceased soldiers will be withheld pending notification of their next of kin, the military said.
Built in 1942 and named after the Confederate General John Bell Hood, Fort Hood is the largest active-duty Army base in the US. It is located halfway between Austin and Waco, Texas.
You can share this story on social media: