Man offers 'free hugs' at Trump rally, it goes as well as expected (VIDEO)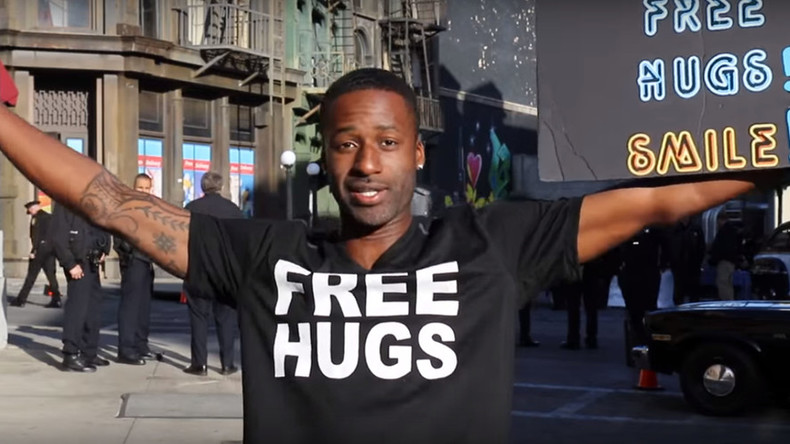 A man tried to give out free hugs at a Donald Trump rally. It did not go well.
Ken Nwadike of the Free Hugs Project attempted to spread the love to a tense crowd at last Friday's Trump rally in San Diego; something he's done at Trump and Bernie Sanders rallies in the past – to mixed reaction.
However, his latest effort to keep the peace went down pretty much as well as could be expected… in violence and arrests.
READ MORE: 35 arrested, anti-Trump protesters clash with police in San Diego, California
While Trump was delivering his speech inside the San Diego Convention Center, more than 1,000 protesters from various groups gathered outside. When the rally ended and Trump supporters entered the fray, the scene turned chaotic and violent.
Nwadike did his best to calm the hostile crowd by inserting himself in the group and holding up his sign offering "free hugs," but ended up getting pepper sprayed by police who were attempting to control the crowd.
Despite the 35 arrests, Nwadike insists his presence did help calm the crowd.
"Although it got pretty intense out there... we managed to diffuse quite a few fights before they got really bad. Keep the peace!" he said.