E. coli triggers massive recall of General Mills flour; Listeria fears prompt separate Kashi recall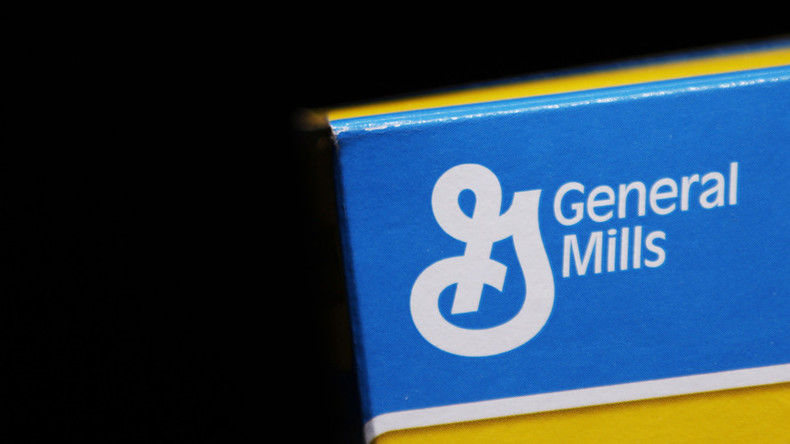 General Mills, the US food giant, is recalling some 10 million pounds of flour due to possible contamination by a deadly type of E. coli. In recent months, the bacteria has sickened nearly 40 people in 20 states, half of whom reported cooking with flour.
The company said it is working with the health officials that investigated the six-month-long, multistate foodborne outbreak of Escherichia coli O121, or E. coli O121. While most strains of E. coli are harmless, this strain can lead to bloody diarrhea and dehydration, potentially deadly conditions.
READ MORE: E. coli scare spreads to over 155,000 products containing celery

According to the Centers for Disease Control and Prevention, almost half of those affected by E. coli O121 have said that they used flour before they became sick. Some ill consumers might have ingested raw dough or batter, which could have also contributed to their health complications.
Liz Nordlie, president of General Mills' Baking division, said in a press release, "As a leading provider of flour for 150 years, we felt it was important to not only recall the product and replace it for consumers if there was any doubt, but also to take this opportunity to remind our consumers how to safely handle flour."
She went on to warn, "Consumers are reminded to not consume any raw products made with flour. Flour is an ingredient that comes from milling wheat, something grown outdoors that carries with it risks of bacteria which are rendered harmless by baking, frying or boiling. Consumers are reminded to wash their hands, work surfaces, and utensils thoroughly after contact with raw dough products or flour, and to never eat raw dough or batter."
General Mills acknowledged that in some cases people reported using its flour, but also stressed that, to date, E. coli O121 has neither been found in its products nor its flour manufacturing facility.
A list of recalled flour products include Gold Medal, Gold Medal Wondra, and Signature Kitchens flour, which are sold at Safeway, Albertsons, Jewel, Shaws, Vons, United, Randalls, and Acme.
Another recall, this time, over Listeria fears
Meanwhile, the Kashi Company announced a voluntary recall of some of its snacks on Tuesday due to potential Listeria monocytogenes contamination, which can cause illness and death.
Kashi said it was recalling its Trail Mix Chewy Granola Bars and Bear Naked Soft Baked Granola, Cinnamon + Sunflower Butter in the US, except in Hawaii and Alaska, because they contain ingredients made from sunflower seeds supplied by SunOpta that may have been affected.
Earlier this month, SunOpta recalled some sunflower kernel products produced at its Minnesota facility, citing potential Listeria contamination.
Listeria can cause serious and sometimes fatal infections in young children, elderly people, and others with weakened immune systems, the company said. Short-term symptoms range from high fever and severe headache to stiffness, nausea, abdominal pain, and diarrhea. It is especially dangerous for pregnant women, as it can cause miscarriages and stillbirths. Yet, Kashi stressed that no cases of illness attributed to products have been recorded so far.