E. coli scare spreads to over 155,000 products containing celery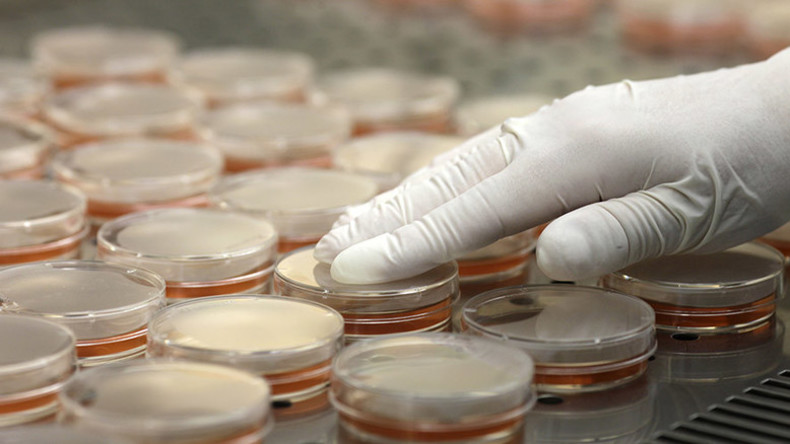 E. coli found in Costco chicken salads made 19 people sick, and once the culprit ingredient was identified, seven other major chain stores became involved. Now over 155,000 products containing celery are being recalled, and more E. coli cases are predicted.
Stores such as 7-Eleven, Albertsons, Safeway, Sam's Club, Starbucks, Target, and Walmart are some of the chains now involved in the recall that began at Costco. They all carry various products containing celery distributed by Taylor Farms Pacific, and so are conducting recalls "out of an abundance of caution," according to the Food and Drug Administration.
The celery grower who sold the leafy green to Taylor Farms has yet to be identified. Taylor Farms, based in Tracy, California, buys from hundreds of growers.
E. coli has appeared in 19 people in California, Colorado, Missouri, Montana, Utah, Virginia and Washington, according to the Centers for Disease Control and Prevention. The FDA is advising anyone who bought chicken salads at Costco on or before November 20 to throw it away.
A strain of Shiga toxin-producing E. coli known as O157:H7 was found first on an onion in the salad mix; then it was determined that celery was the source. O157:H7 causes kidney failure, which has already been observed in two people. Three other people were also hospitalized.
Symptoms of E. coli sickness are diarrhea, abdominal cramps, nausea and vomiting. E. coli can live in the gut for up to a week before these symptoms appear, giving health officials sufficient reason to worry about more reported cases to come.
News of this outbreak also comes after a November E. coli outbreak at Chipotle spread to six states and poisoned some 45 people.