Kids use water guns to put out West Fargo fire, save man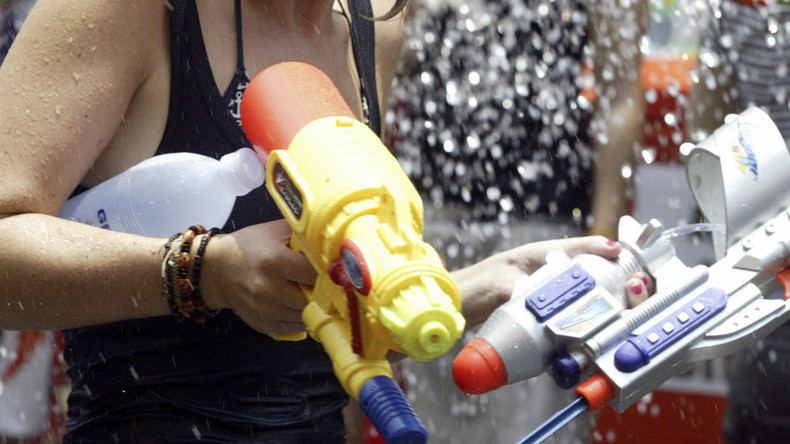 Five children armed with water guns were able to put out a fire and save the life of a neighborhood resident, reported the fire department in West Fargo, North Dakota.
Responding to a call about a deck fire at an apartment on Tuesday afternoon, West Fargo firefighters were told the resident was on home oxygen and unable to leave or put out the blaze.
When they arrived, the firefighters found the remains of a planter, with fire damage to the deck and the siding – but the fire itself was already out.
The firefighters eventually established that several children that were having a water-gun fight in the neighborhood noticed the fire, alerted the resident, and used their Super Soakers to put it out, West Fargo Fire Chief Daniel Fuller told the local newspaper Inforum.
"They had some super soakers, so they had some pretty good range," Fuller said. "They had to refill a couple of times but they pretty much got the fire out. It was just smoldering when we got there."
Three of the children live in the apartment complex and were joined by two of their friends, Fuller said. All five go to the Aurora Elementary School.
The firefighters had been told that neighbors helped put out the fire, but were expecting them to be adults.
"I was really surprised," Fuller told the paper. "It's pretty unusual."
The fire chief says the kids' quick thinking saved the building from extensive fire damage and may have saved the life of the apartment's resident.
The fire is a reminder that leftover smoking materials should be soaked in water and discarded with care, Fuller said, noting that planters are a bad place for disposal, as most potting soil contains peat moss and is very flammable.