Air(bnb)ing out grievances: Rental app adds neighbor complaint feature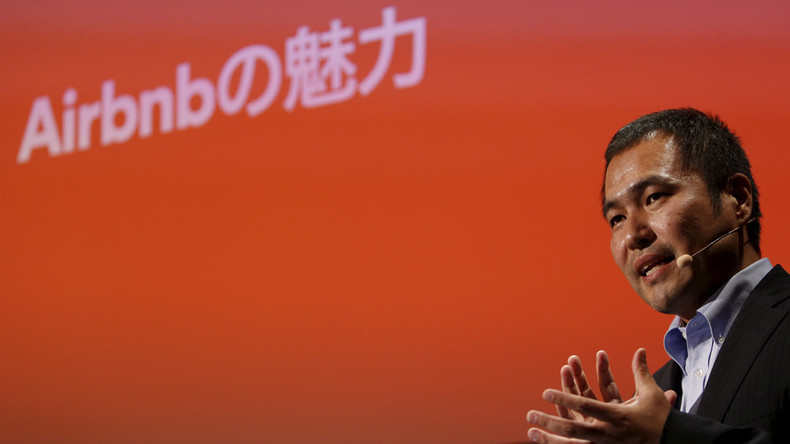 Airbnb hopes to prevent its rentals from becoming party palaces with a new family-friendly feature that will allow neighbors' complaints, expanding feedback options for a popular part of a new sharing economy.
The feature will be released globally in a few weeks, said the head of Airbnb Japan Yasuyuki Tanabe.
"One of the most important issues facing the sharing economy is how the people choosing to take part in it co-exist with those that aren't," Tanabe said, making the announcement in Japan on Monday. "Our first step in this direction is to give neighbors the opportunity to comment or complain."
The choice to unveil the feature in Japan was not a coincidence. The Land of the Rising Sun is home to the company's fastest-growing market for inbound visitors, Bloomberg reported. In addition, Japan's tourism boom has created a shortage of hotel rooms, resulting in over 30,000 listings on Airbnb.
The feature will allow neighbors to submit comments in an online form that will be reviewed by customer support, which will then handle the next course of action. Currently, tenants who wish to complain about their temporary neighbors have to go through local government officials. New York City has avenues for complaining about neighboring rentals but lacks the resources to guarantee a successful resolution, according to Mashable.
It is not clear whether the comments submitted from neighbors will be made public on the site. It is also unknown whether or not the neighbors will be allowed to remain anonymous.
Some believe that Airbnb is responsible for the disruption of the hospitality industry, but others may find that it is also responsible for interruption of one's sleep. Recent reports of bad 'bnb behavior show complaints of a 200-person party in Oakland and an orgy in Montreal, according to Mashable.
The new feature is just one of several initiatives that Tanabe unveiled for Airbnb. In response to Japan's local governments increasing regulation on the home-sharing service, Tanabe discussed potentially collecting taxes from hosts as well as a Japanese language service that would communicate with law enforcement.