Snowden's leaks were 'public service' – former US Attorney General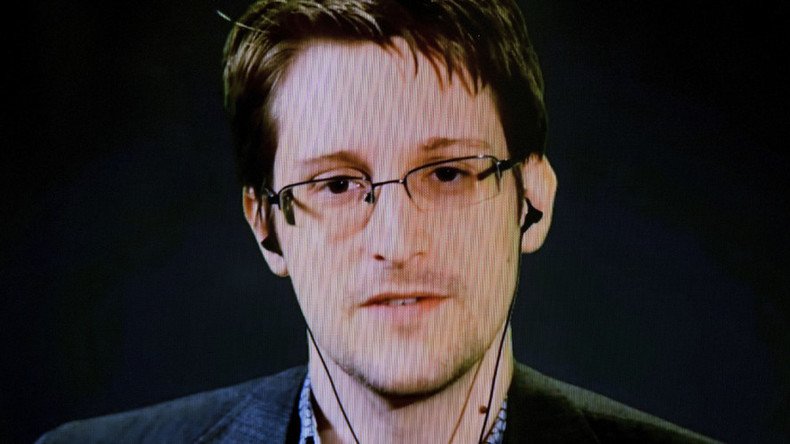 Former Attorney General Eric Holder, who first wanted to see whistleblower Edward Snowden put in prison, now says the ex-NSA contractor did a "public service" by sparking a debate on government surveillance, but still insists Snowden should face trial.
READ MORE: 'Snowden's two goals - alert people of mass spying, encourage future whistleblowers'
"I think that he actually performed a public service by raising the debate that we engaged in and by the changes that we made," Eric Holder said on The Axe Files podcast hosted by David Axelrod, who is a former campaign strategist for President Barack Obama.
Nevertheless, Holder then stressed that Snowden must be punished for leaking classified documents, claiming the release "harmed American interests" and "put" agents "at risk."
"Now, I would say that doing what he did – and the way he did it – was inappropriate and illegal," he said.
This still marks a big shift in Holder's view if compared to the one he advocated as head of the justice department in 2013, when the documents were made public. Back then, he said that Snowden would need to plead guilty before US authorities would even have a conversation with him.
According to Snowden, he was offered jail time by the US government, but officials refused to speak with him.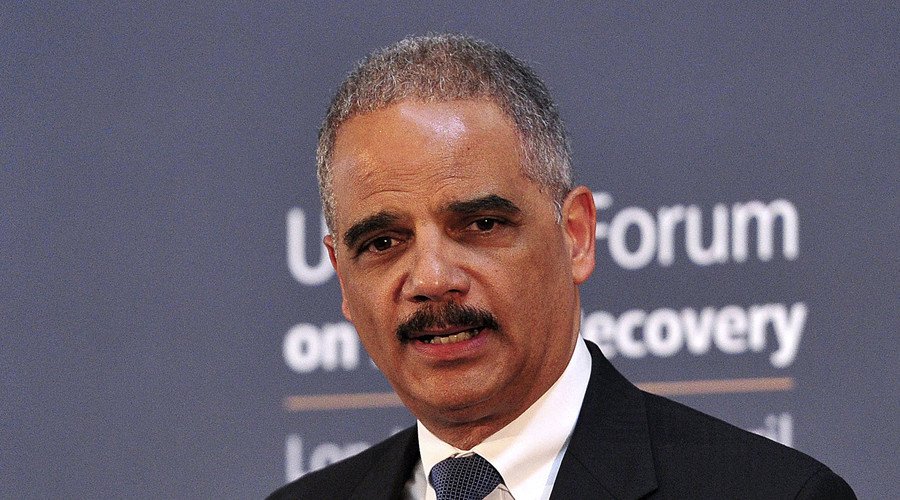 Since resigning as Attorney General, Holders opinion appears to have softened, "I certainly think there could be a basis for a resolution that everybody could ultimately be satisfied with," Yahoo News quoted him as saying back in July of 2015, some three months after he had left his post.
READ MORE: Justice Dept. could strike deal with Edward Snowden upon US return - Eric Holder
Holder still thinks that Snowden should be subject to a trial: "There were all kinds of re-dos that had to be put in place as a result of what he did, and while those things were being done, we were blind in certain really critical areas. So what he did was not without consequence."
However, the US' former top-lawyer stressed during the podcast that Snowden's contribution to the public debate on surveillance should be taken into account during the trial.
"I think in deciding what an appropriate sentence should be, I think a judge could take into account the usefulness of having had that national debate."
However, Snowden said earlier this month that he doesn't believe he would get a fair trial in the US because "the Espionage Act does not permit a public interest defense," pointing out "You're not allowed to speak the word 'whistleblower' at trial."
In response to Holder's comments, Snowden pointed out in a Twitter post that opinions about his act appear to be shifting.
2013: It's treason!
2014: Maybe not, but it was reckless
2015: Still, technically it was unlawful
2016: It was a public service but
2017:

— Edward Snowden (@Snowden) May 30, 2016
Snowden currently lives in Russia, where he has been granted asylum. He received a three-year residency permit in 2014.
READ MORE: 'I have to work a lot harder' in Russia than at NSA – Edward Snowden
The former CIA employee is responsible for leaking classified documents that exposed massive indiscriminate surveillance programs that the US National Security Agency has been using to collect information on US citizens.
You can share this story on social media: