8-year-old brings loaded gun to NYC elementary school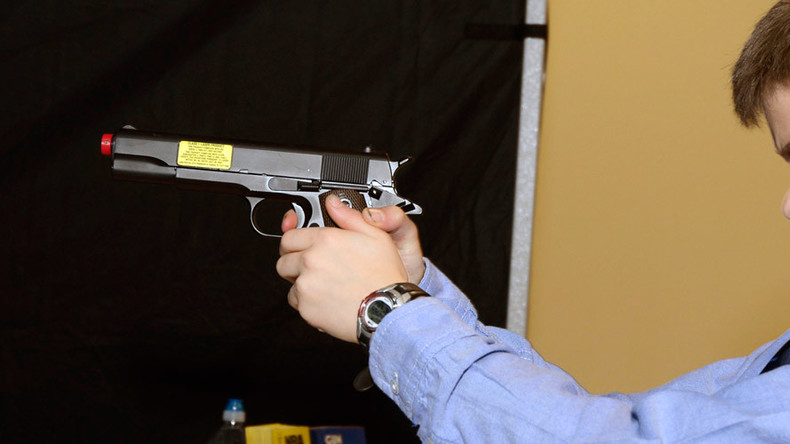 It was no laughter matter when an eight-year-old boy brought a loaded gun to his elementary school Friday. Teachers called 911 upon seeing the weapon during an end-of-year celebration. It marked the sixth such case in New York since March.
The boy, whose name has not been reported, raised suspicions when he refused to sit down on his backpack at the "Spirit Day" celebrations outside of Public School 91 in Brooklyn. As one of the teachers lifted the backpack, it seemed too heavy. The teacher then took a look inside and found a gun, wrapped in a smaller plastic bag.
Read more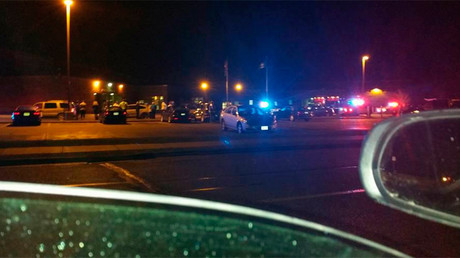 The New York Police Department confiscated the firearm, which it identified as a Taurus handgun loaded with four bullets.
"We are working closely with the NYPD as they investigate this troubling incident. Nothing is more important than the safety of all students and staff, and there is zero tolerance for weapons of any kind," the Department of Education said in a statement, according to WABC.
The boy and his parents have been summoned to the 71st precinct for an interrogation. It is unclear to whom the gun belonged and what made the boy bring it to school. The NYPD said there were no arrests made so far.
Authorities believe that the boy might have had a dispute with another child, and they suspect his teenage brother had something to do with this incident, WABC reported.
"I don't know who that little boy is, but like I said, anything could have happened," one parent told WABC. "That gun could've hit an (expletive) child. That's not right."
This is the sixth time authorities in New York confiscated a firearm inside a city school since March. In one case, a 14-year-old boy brought a loaded 9-millimeter gun to Middle School 61. The seventh-grade student reportedly had a problem with another child and hoped to solve the issue with the gun's help. When questioned by two administrators and the school safety agent, the boy said that he brought the gun, because he was fighting with a group of people near the school who were not students.
The teenager was charged with criminal possession of a weapon in the second and fourth degrees, criminal possession of a weapon on school grounds and unlawful possession of a weapon on school grounds.
A week before that, an 11-year-old boy was caught with a loaded 9-millimeter handgun at a Queens school. Two days after that, another student was found with a loaded .38-caliber revolver at York Early College Academy, also in Queens.