Shooter injures 2 at Wisconsin school prom, dies in hospital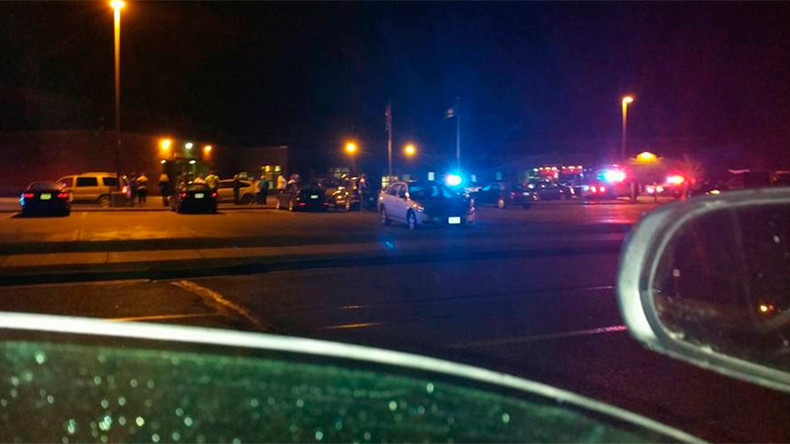 The shooter, who injured two people at a prom in at Antigo High School in northern Wisconsin, has died in the hospital of wounds inflicted by police during his arrest.
The incident took place at around 11:00 p.m. local time (0400 GMT) at the end of the prom, with multiple gunshots heard in the school building.
"A subject showed up with a rifle on the outside of the building started shooting, two students from the prom were shot as they exited the building," the Antigo police said in a statement.
The attacker was "immediately" gunned down by the officers, who were assigned to provide the security at the event, it added.
The shooter and the two victims were taken to Aspirus Langlade Hospital, according to the statement.
On Sunday, Antigo Police Chief, Eric Roller, described the injuries picked up by the students as non-lethal. However, the hospital is not commenting on their condition.
The school was on lockdown for several hours after the incident, with all students later evacuated to safety.
"We were able to escort them out of here safely and they've all been returned to their families," Roller said.
According to the police chief, the relationship between the shooter and the victims was not immediately clear.
It's also yet to be established if the perpetrator was himself a student at Antigo High School, he added.
The attacker died of his wounds in hospital early on Sunday, Langlade Co. Coroner Larry Shadick told NewsChannel 7.
Antigo is a town of about 8,000 people some 56 kilometers northeast of the city of Wausau in Wisconsin.