California primary is tossup between Clinton and Sanders – poll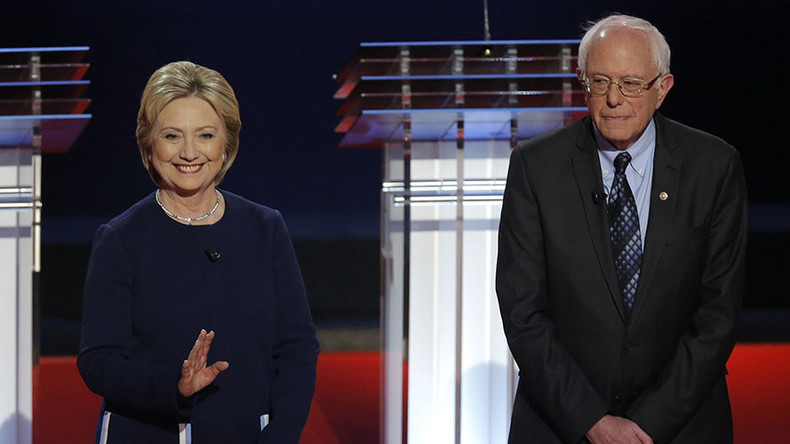 Democratic contenders Bernie Sanders and Hillary Clinton are in a statistical tie in California, the largest prize delegate-wise by far, a new poll shows.
Clinton has 46 percent of support and Sanders has 44 percent of support among likely Democratic voters, according to the Public Policy Institute of California poll released Wednesday. Clinton's razor-thin lead is within the poll's margin of error.
The survey's results come as Sanders and Clinton ratchet up their campaigning efforts in the Golden State ahead of the June 7 primary. California's Democratic election is by far the largest in the party's primary, offering 475 pledged delegates, and both candidates are paying top dollar to run television ads.
The poll's aggregate number takes into account both Democrats and independent voters who told pollsters that they would be voting in the Democratic primary. Among those who are specifically registered Democrats, Clinton holds a lead on Sanders with 49 percent against his 41 percent.
However, June 7 is an open primary, meaning that voters who aren't registered Democrats can still cast ballots.
Voters cleave along gender lines, but the divide is small. Sanders garnered the support of 46 percent of men against Clinton's 42 percent support, and Clinton won over 49 percent of women compared to Sanders' 42 percent.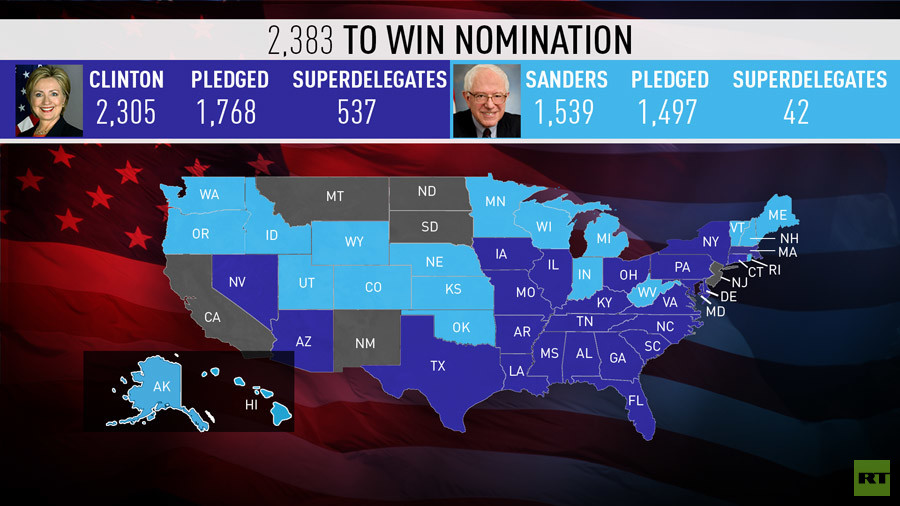 The poll also shows age being a determining factor in which candidate someone supports. Clinton has a solid lead with voters age 45 and older, holding a 59 point lead over the Vermont senator's 28 percent. Sanders did even better voters under 45, though, beating Clinton by more than double with 66 percent support against her 27 percent.
Sanders, a self-described democratic socialist, leads among those who call themselves as "very liberal," beating Clinton by 29 points. Clinton leads with "somewhat liberal" voters by 21 percent and "middle-of-the-road" voters by 18 percent.
The Clinton campaign declined Sanders' invitation to face off in a debate ahead of the California primary, saying that former secretary of state would instead be focused on campaigning.
Sanders said that the two campaigns had previously agreed to have a debate in May, and called the apparent reneging "a little bit insulting" to California voters.
The Vermont senator has since extended an invitation to debate Donald Trump before Californians go to the polls. Donald Trump apparently accepted the challenge in an interview, though there has been no official agreement between the campaigns or with networks.
The Public Policy Institute of California poll was based on a telephone survey of 996 likely voters taken from May 13 through May 22. The margin of sampling error among that group was plus or minus 4.3 percent.