'Blue Lives Matter': Louisiana to become first US state to make attacks on police hate crime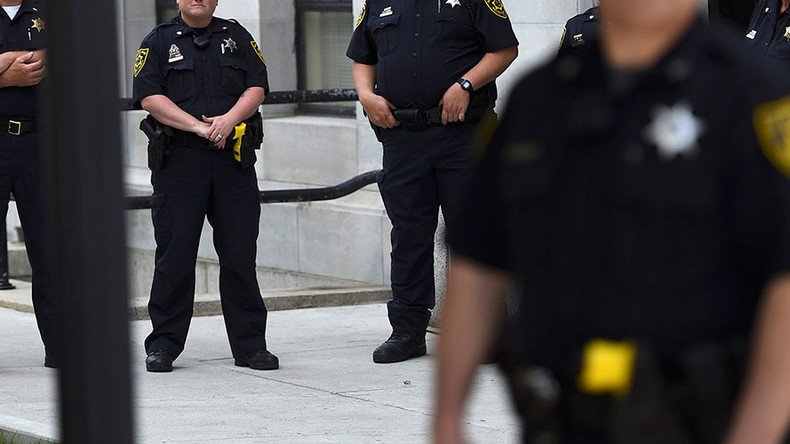 Attacking a police officer might soon become a hate crime in Louisiana as the state is going to enact the so-called "Blue Lives Matter" bill. The governor is expected to sign it into law, the first ever of its kind in the US.
Passed by both the House and the Senate, HB 953 expands the state's hate-crime law to include law enforcement officers, firefighters and medical first responders.
In many states, including in Louisiana, there are laws covering bias-motivated crimes against people based on their skin color, nationality, gender, disability or religion. Relatively recently, sexual orientation and gender identity have also been added to some lists of protected categories.
"If you're going to have an extensive hate crime statute then we need to protect those that are out there protecting us on a daily basis," Rep. Lance Harris, who introduced the bill, told CNN.
Under the bill, anyone convicted of a hate-motivated felony against an officer may face up to a $5,000 fine and up to five years of prison, while a misdemeanor hate crime against an officer comes with a maximum $500 fine and six-month prison sentence.
The bill takes its unofficial name from Black Lives Matter, a movement widely protesting police brutality across the US. However, it mirrors the problem, since the bill was inspired by the death of Darren Goforth, a Texas sheriff's deputy who was shot "execution-style" in an ambush in August 2015.
It is now awaiting the signature of Democratic Governor John Bel Edwards, who has expressed his support for the measure.
"The members of the law enforcement community deserve these protections, and I look forward to signing this bill into law," the governor said in a statement, stressing his "greatest respect for the men and women who put their lives on the line every day."
Edwards, a "son and brother of a sheriff" himself, could sign the bill into law as early as this week, according to Talking Points Memo.
However, the "Blue Live Matter" bill has also drawn some criticism from groups such as the Anti-Defamation League, which argues that it is unnecessary to equal hate crimes and attacks on police.
"Proving the bias intent for a hate crime for law enforcement or first responders is very different than proving it for someone who is Jewish or gay or black," the ADL's South Central regional director, Allison Padilla-Goodman, told the Advocate earlier.
You can share this story on social media: