Bear beats Yellow Jackets, leading to NC school lockdown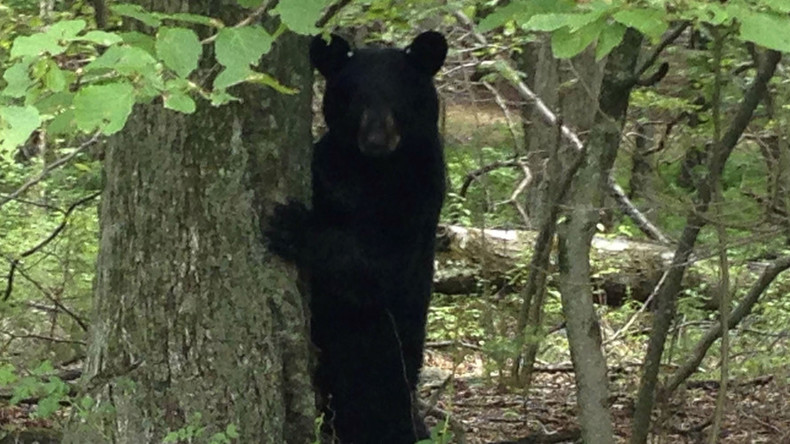 Carver High School in Winston-Salem, North Carolina was locked down for an unusual reason: A bear was spotted near the campus. The the wayward ursine may not be wandering alone, either.
The shelter-in-place warning came around noon local time on Friday, after a black bear was sighted in a nearby neighborhood, Winston-Salem/Forsyth County Schools officials said.
FYI - Carver High is on a precautionary lockdown because a bear was seen in the area.

— WS/FC Schools (@wsfcs) May 20, 2016
City police and North Carolina Wildlife Resources officers were on the scene, a dispatcher with the Winston-Salem PD told the Winston-Salem Journal.
The bear climbed a tree, decided it didn't want to hang out there, and climbed back down.
Police then lost sight of the wandering wildlife.
The lockdown at Carver, whose mascot is the yellowjacket wasp, was lifted just over an hour later, around 1:15 p.m.
Update: Carver is no longer on lockdown.

— WS/FC Schools (@wsfcs) May 20, 2016
It's only the latest in a string of bears bounding around the area, according to WGHP.
On Thursday, a bear was seen in Oak Ridge, about half an hour east of Winston-Salem. Last week, another bear was seen at an elementary school in King, which is 20 minutes northwest of the home of Wake Forest University. Three more bears were spotted a mile away at a gas station.
The same week, two bears were spotted in the Greensboro area, which is also about half an hour east of Winston-Salem.