Killer Nile crocodiles are in Florida – and no one knows how they got there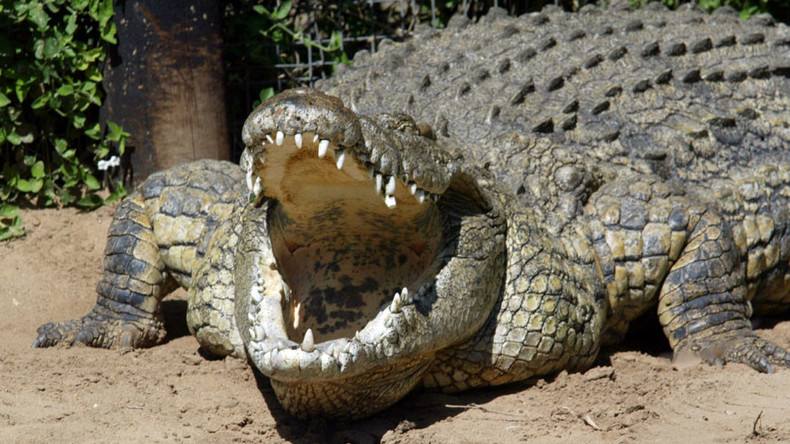 They kill livestock and dozens of people every year in Africa – and now they're in Florida. Up to three Nile crocodiles have been discovered in the Sunshine state, and scientists aren't sure how the giant reptiles arrived.
"They didn't swim from Africa," University of Florida herpetologist Kenneth Krysko, who co-wrote a study confirming the arrival of the crocs, told the Associated Press. "But we really don't know how they got into the wild."
Over the course of their study, Krysko and his team analyzed the DNA of three crocodiles that were caught in Florida in 2009, 2011 and 2014. Their results found that two of the reptiles matched up almost perfectly with native Nile crocodiles from Africa, while the third one was also related.
Additionally, all three crocodiles may have been introduced to the environment through the same source – possibly an illegal reptile collector who lost control of the animals.
Notably, the scientists believe that it's possible more Nile crocs are still out in the Florida wild.
"I've heard of enough sightings of a strange looking croc in the areas that are connected to this to make me think it's possible," said wildlife ecology professor Frank Mazzotti, who also co-authored the study, to the Miami Herald. "But yeah, I don't think we've pulled out the last one yet."
A spokesperson for the Everglades National Park disputed that assessment, telling AP that the reptiles are not inside the park.
If the Nile crocodile managed to establish itself in Florida, there could be major consequences. In Africa, the reptile – which can grow beyond 16 feet long and weigh over more than 1,600 pounds – is suspected of killing up to 200 people every year. The animal is also fond of eating livestock, and AP notes that cattle farms tend to border the Everglades, while the crocs could also pose a threat to native Florida species.
Meanwhile, scientists said the crocs could pose a threat to the native population of American crocodiles as well, since crocodiles are known to "hybridize" in captivity through interbreeding. If Nile crocs were to mix with their American counterparts, which are already listed as an endangered species, it could result in the degradation of the American crocodile's genetic integrity.
Whether more Nile crocs are out there may be unknown, but scientists did find that the animals could thrive in Florida. One croc that was caught was actually released into the wild for two years before being captured again, and it was found to have grown bigger and faster than native crocodiles did. The team found that conditions in Florida "provided sufficient prey and thermoregulatory opportunities for favorable growth for at least one of the introduced crocodiles."
For people living in Florida, the Nile croc would pose a bigger potential risk than the reptiles currently living there. American crocs have never officially been found responsible for a human fatality, and while American alligators have attacked humans, the assaults don't tend to be fatal.
In May, a Florida man had most of his arm bitten off by an alligator after he jumped in a lake in an attempt to flee police. Last December, a fatal attack did occur, with a suspected burglar was found dead near a gator. He was suspected of trying to hide in the waters while a police raid was underway nearby.