Snowden laughs off CIA's 'mistaken' destruction of secret torture report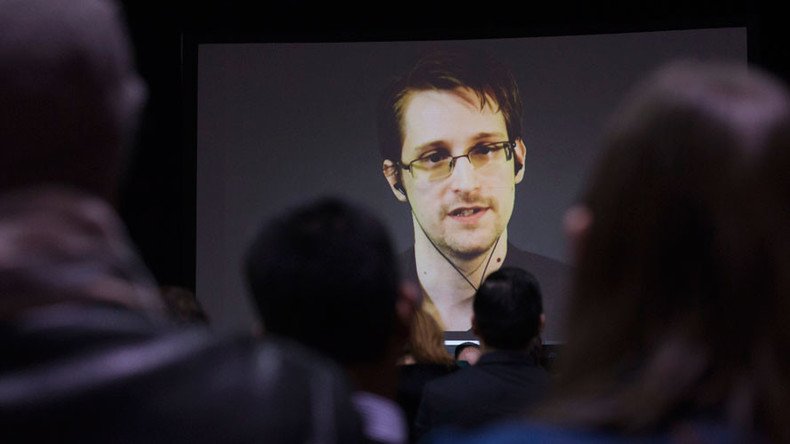 Following a recent report that the CIA's internal inspectors destroyed their only copy of a top secret 6,700-page report on torture, exiled NSA whistleblower Edward Snowden was quick to point out the spy agency doesn't do anything by mistake.
The comprehensive Senate torture report could be what was needed to really drive the point home about America's use of torture and its true effectiveness. Word of the document being destroyed emerged despite Justice Department lawyers earlier assuring a federal court there were several copies in existence.
The report was said to have been destroyed by the CIA inspector general's office in an "inadvertent" fashion. What was extremely peculiar was the fact that last summer the officials had uploaded a copy onto a computer, then accidentally deleted that. As if that wasn't enough, they have now accidentally destroyed the disk which contained the copy of the report.
"I worked @CIA. I wrote the Emergency Destruction Plan for Geneva," Snowden told his millions of global supporters over Twitter. "When the CIA destroys something, it's never a mistake."
Others have also pitched in. Speaking to Yahoo News, City University of New York School of Law professor Douglas Cox shared the following view:
"It's breathtaking that this could have happened, especially in the inspector general's office — they're the ones that are supposed to be providing accountability within the agency itself… It makes you wonder what was going on over there?"
At least one copy of the full report supposedly still exists elsewhere in the CIA – just not in the hands of the watchdog that's supposed to make sure the CIA acts within the law.
However, it may never see the light of day, after last week the US Court of Appeals struck down an attempt to make it public under the Freedom of Information Act.
A 500-page summary, however, made it into the open thanks to Senator Dianne Feinstein (D), the chair of the Senate Intelligence Committee back in 2014. She was critical of the disappearance of the document on Friday, when Yahoo News ran the story. Feinstein then sent letters to the CIA and the Justice Department, requesting an explanation.
Snowden continues to live in hiding in Russia, after all of the United States' allies made clear they would surrender him to Washington. He has been charged under the Espionage Act for opening the world's eyes to the secret blanket-spying program carried out by the NSA.
You can share this story on social media: