Political prisoner Chelsea Manning appeals 'excessive' 35yr whistleblowing sentence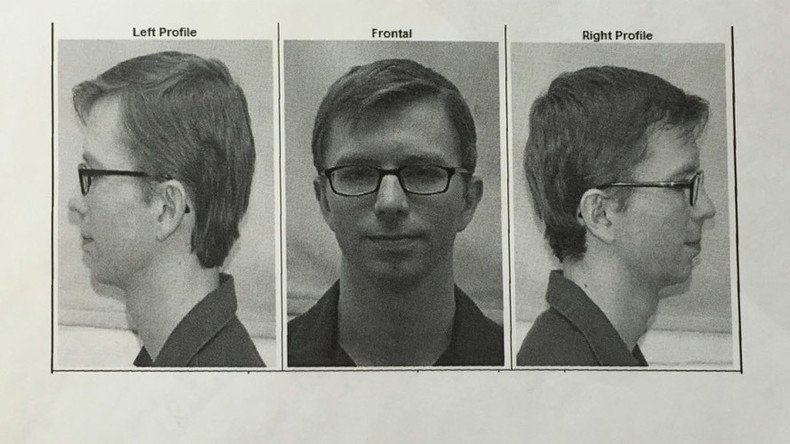 Whistleblower Chelsea Manning is appealing her conviction under the Espionage Act for releasing more than 700,000 cables to Wikileaks in 2010, which earned her a 35 year sentence in a military prison.
Papers were filed on Wednesday with the Army Court of Criminal Appeals in Fort Belvoir, but they must be reviewed for classified information before they are released to the public.
Manning was sentenced to 35 years in 2013 after being found guilty of 20 charges by court martial, including six under the Espionage Act of 1917, for whistleblowing on war crimes committed by the US military in Iraq and Afghanistan.
The New York Times editorial board called her prison term "excessive" at the time of the verdict.
At the age of 22, US army intelligence analyst Manning sent documents, cables, and other digital files to Wikileaks.
She included the haunting 'Collateral Murder' video which depicts a US Apache crew killing civilians including two Reuters cameramen and wounding two children in Iraq.
"I started to question the morality of what we were doing," Manning said through a statement during the trial. "We had forgotten our humanity."
Lawyers Vincent Ward, Nancy Hollander, and Captain James Hammond have been preparing the appeal for months.
The Guardian reports the lawyers reviewed classified evidence at Fort Leavenworth, Kansas.
The Freedom of the Press Foundation raised money for the appeal with First Look Media and Glenn Greenwald matching donations up to $60,000.
The US Army Court of Appeals has the power to throw out the case, order a retrial, or amended her sentence.
The Obama administration has used the Espionage Act more than any other administration in US history, convicting seven whistleblowers including Manning.
She was awarded the Blueprint Enduring Impact Whistleblowing Prize earlier this month and wrote an acceptance speech from prison.
"I keep fighting to survive and thrive. I am fighting my court-martial conviction and sentence before a military appeals court, starting this month. I am fighting to make the full investigation by the FBI public. I am fighting to grow my hair beyond the two-inch male standards by the US military," she wrote. "I keep fighting to warn the world of the dangerous trend in which the only information you can access is the kind that someone with money or power wants you to see."
Manning's leak revealed a US policy of ignoring torture reports in Iraq, including the 'Frago 242' order against investigating allegations of abuse by the Iraqi government in violation of the UN Convention Against Torture.
The Guantanamo Files revealed detainees were arrested based on thin evidence.
The complicity of defense company DynCorp in child trafficking was also leaked, showing how the US embassy tried to censor a story about foreign contractors who hired "young dancing boys" to "entertain them" in northern Afghanistan.
Manning's inside information exposed the coverup of Obama's drone war in Yemen and evidence that US diplomats were authorized to collect biometric data on UN officials through an order signed by presidential candidate Hillary Clinton while she was Secretary of State.
Wikileaks is still under investigation for its role in whistleblowing and its founder Julian Assange remains in the Ecuadorian embassy in London.
Manning submitted an official request for a presidential pardon in 2013 and the hashtag #PardonManning is being used by someone social media to push President Barack Obama.
He technically has the power to release her before the end of his term in January 2017, although he has given no indications he will do so.
As for Obama's potential successor, only Hillary Clinton has commented directly on Manning.
"I think that in an age where so much information is flying through cyberspace, we all have to be aware of the fact that some information which is sensitive, which does affect the security of individuals and relationships, deserves to be protected and we will continue to take necessary steps to do so," Clinton said about Manning on December 11, 2015, failing to foresee the irony of her comments in light of her current email server scandal.
There is no record of her primary opponent Bernie Sanders mentioning Manning by name, but when asked about Edward Snowden at an October debate, he said, "I think Snowden played a very important role in educating the American public ... he did break the law, and I think there should be a penalty to that."
Republican presumptive nominee Donald Trump has hinted he would kill Snowden using the death penalty, saying, "This guy's a bad guy. There is still a thing called execution."
You can share this story on social media: