Nearly every young American voter wants an independent candidate on the ballot – poll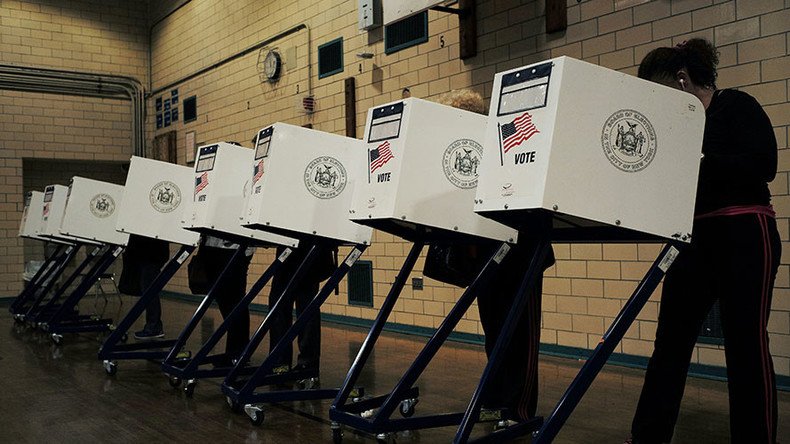 A "shocking" 91 percent of young American voters would like to see an independent candidate on the November ballot to challenge presumptive candidates Donald Trump and Hillary Clinton, a new poll shows.
According to a Data Targeting survey, 55 percent of Americans polled between May 12 and 15 favor having an independent presidential candidate to consider this year, in addition to the two traditional party choices.
Even more "shocking," however, is that 91 percent of those 29 years of age and younger are up for a three-way race.
While there are still two months left before the party conventions in July, Data Targeting believes that "as it stands today, the most likely scenario is that Hillary Clinton will win the general election," despite her main rival, GOP frontrunner Donald Trump, enjoying popular support.
Regardless of how the election plays out for either candidate, neither enjoys a significant lead in this poll. In fact, the majority of respondents had an unfavorable impression of Clinton, 56 percent, and Trump, 55 percent.
Fifty-eight percent of the polled Americans said that they were dissatisfied with both the current Republican and Democratic presidential candidates. Another 65 percent said they were "at least somewhat, pretty or very willing" to vote for a candidate who is neither Clinton nor Trump.
In a Data Targeting ballot test simulating a theoretical three-way race between "a truly independent candidate" and Clinton and Trump, the intruder won resoundingly with 56 percent of the vote, while Trump received support from 11 percent of respondents, and Clinton garnered only 7 percent.
The survey involved 997 active registered voters from 50 states and the District of Columbia with a margin of error of plus or minus 3.1 percentage points.
You can share this story on social media: