NAACP sues Michigan officials over Flint water crisis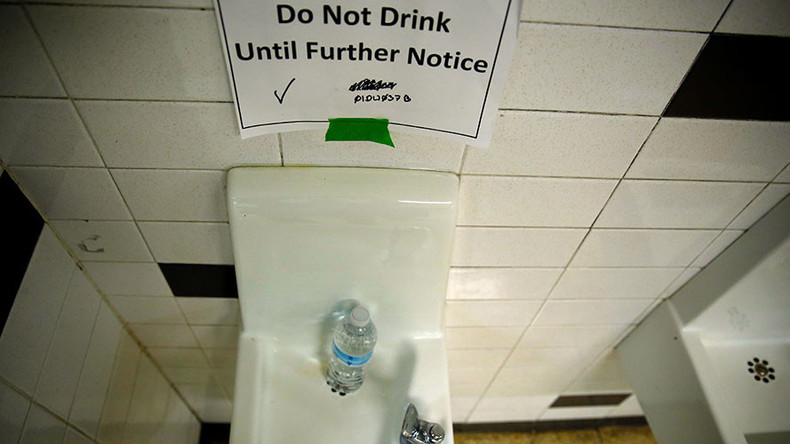 Michigan Governor Rick Snyder, six former state officials, and engineering firms hired to evaluate water quality in Flint will have to contend with a class-action lawsuit filed by the NAACP, a human rights organization.
In a complaint filed before the US District Court for the Eastern District of Michigan on Wednesday, the Baltimore-based National Association for the Advancement of Colored People claims that Governor Rick Snyder, six officials from the Michigan Department of Environmental Quality, and three emergency managers failed the city's residents during the Flint water crisis.
The 103-page complaint seeks property damages, damages for pain and suffering, and emotional distress, as well as medical monitoring services for Flint residents and businesses.
"The people of Flint have been harmed through the failure of state officials to provide professional and accountable basic services mandated by federal law and expected by any person living in a major city," NAACP CEO Cornell William Brooks said in a statement.
The residents of Flint and the local branch of the NAACP are named as the plaintiffs. Two law firms, Cohen Milstein Sellers & Toll of Washington, DC and Houston-based Susman Godfrey, are helping with the case, the NAACP said.
Read more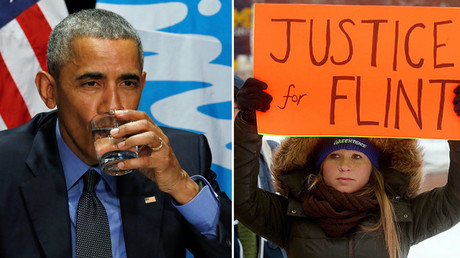 During a visit to Flint in early May, President Barack Obama blamed "a corrosive attitude that exists in politics and in too many levels of our government."
"We especially underinvest when the communities that are put at risk are poor, or don't have a lot of political clout so aren't as often heard in the corridors of power," he said. "We've got to fix the culture of neglect that has degraded too many schools, too many roads and hurt too many futures."
The crisis began when Flint's emergency managers decided to switch the source of the city's water supply to the Flint River, which contained corrosive chemicals. As water flowed through the city's lead pipes, those chemicals reacted with the lead, releasing it into the water supply.
From the time of the switch in April 2014 to October 2015, many residents of the city used the lead-contaminated water for drinking, cooking, and bathing. As a result, hundreds of people, mostly children, have registered elevated levels of lead in their blood, a known cause of developmental problems and disabilities.
Governor Snyder's office told local media that it would not comment on ongoing litigation. Last month, the Republican governor blamed his staff for downplaying the problem. Emails released by his office indicate that several of his aides were aware of the extent and seriousness of the issue for months before the problem became known to the public, however.