US reveals Saudi Arabia's US debt holdings for the first time (and it's big)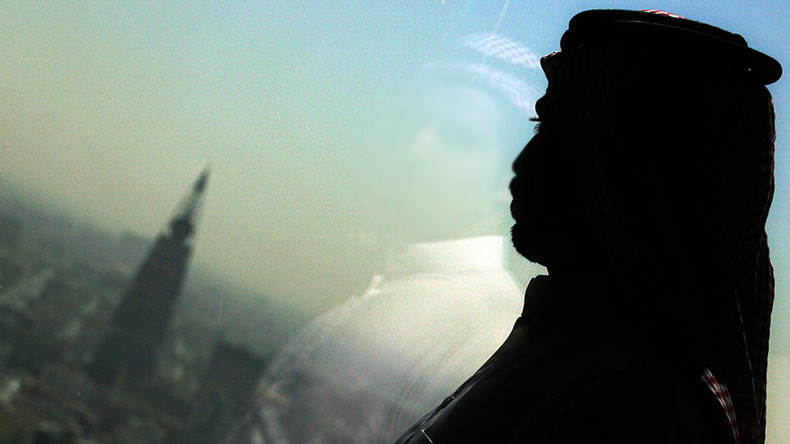 Saudi Arabia tops all other oil exporting countries in holding US debt, with $116 billion, US Treasury documents reveal. The first such disclosure in four decades ranks the kingdom alongside China, Japan, and other Treasury securities-owning nations.
The US Treasury Department released its data on foreign ownership of its securities on Monday, showing that total holdings had risen 0.8 percent to a record $6.29 trillion.
China, the largest holder of US debt, has $1.24 trillion despite trimming its portfolio by 0.6 percent this year, followed by Japan, which increased its holdings by 0.4 percent to $1.14 trillion in March. The Cayman Islands ranked behind China and Japan with $265 billion in holdings, up 3.9 percent since February.
Among the oil exporting countries, Saudi Arabia leads the pack, while ranking 13th overall, holding $116.8 billion in US debt.
Treasury spokeswoman Whitney Smith said oil exporting nations had previously always been lumped together, but for the first time since 1974, the department broke down ownership by country to make the data more useful.
"We concluded that it was consistent with transparency and the law to disclose the data in disaggregated fashion," Smith said in a statement, according to the Associated Press.
Saudi Arabia had previously been grouped together with 14 other mostly OPEC nations, including Kuwait, Nigeria and the United Arab Emirates.
Of the total $6.29 trillion in foreign holdings, 65 percent is owned by governments, primarily central banks.
The breakdown of US debt holdings was released in response to a Freedom of Information Act request submitted by Bloomberg News.
The Saudi Arabian government said last month that it would begin selling off its $750 billion in US securities if Congress passed a law allowing it to be held responsible in US courts for any role it may have played in the September 11, 2001 terrorist attacks. However, the Treasury spokesperson said the decision to list Saudi Arabia's holdings separately was not linked to those threats in any way.
Bloomberg reported that the Treasury disclosures raise further questions, as the amounts don't match. Saudi Arabia's foreign reserves amount to $587 billion, while central banks typically keep about two-thirds of the funds in their coffers in dollars, according to International Monetary Fund data.
"The politics have always been secretive, so have their finances," David Ottaway, a Middle East Fellow at the Woodrow Wilson International Center, a research center in Washington, DC, told Bloomberg. "It does answer the question of how much they own, which is surprisingly not that much."
US national debt currently stands at $19.16 trillion, but the federal budget deficit is projected to grow over the next decade.
You can share this story on social media: