Report on CIA torture won't be revealed under Freedom of Information Act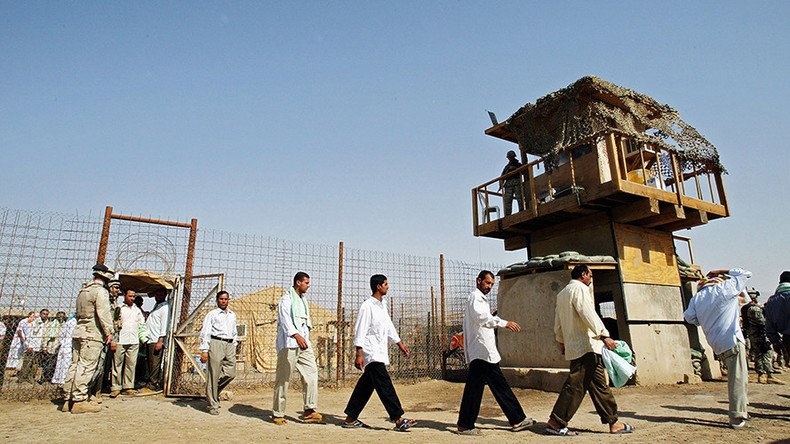 The US legal system has rejected the public disclosure of the full torture report, after American Civil Liberties Union (ACLU) sued federal agencies just before the Senate's release of a much shorter executive summary in 2014.
"On the record before us, the Senate Committee's intent to retain control of the Full Report is clear," wrote Judge Edwards. "The Full Report therefore remains a congressional document that is not subject to disclosure under FOIA (The Freedom of Information Act)."
The unanimous ruling by the three-judge panel concluded that the 6,963-page so-called Senate torture report can't be made public under the Freedom of Information Act, because the content is officially controlled by Congress, and Congressional documents are exempt from the open records law.
The ACLU sued under the Freedom of Information Act in 2013 to obtain the full report, whose 500-page executive summary was released in December 2014. ACLU demanded the full disclosure of the CIA's use of so-called "enhanced interrogation techniques," such as waterboarding and the use of secret prisons abroad under former President George W. Bush.
In court, ACLU argued that the Senate Select Committee on Intelligence "relinquished control" of the full report after allowing President Barack Obama and other agencies to review it before the summary was made public.
However, the appeal court judges rejected the reasoning, pointing to a 2009 Senate Select Committee on Intelligence letter, then headed by Sen. Dianne Feinstein to the CIA that "makes it plain that the Senate committee intended to control any and all of its work product, including the full report, emanating from its oversight investigation of the CIA," ruled Judge Edwards.
READ MORE: Victims of brutal CIA interrogation win landmark ruling to sue black site psychologists
ACLU lawyer Hina Shamsi said in a statement that the ruling "has the disappointing result of keeping the full truth about the CIA torture program from the American public, and we're considering our options for appeal."
You can share this story on social media: