File hosting service Mega forced to give user data to US court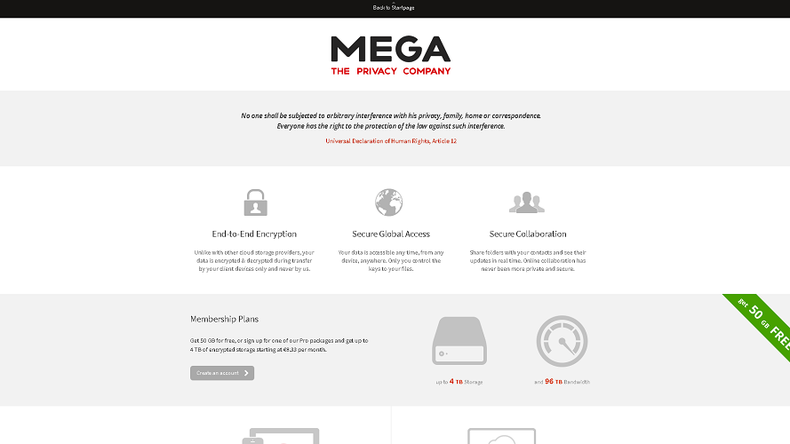 Cloud storage site Mega, founded by Kim Dotcom, has been forced to hand over user details to a US court due to an alleged hack that compromised communications between the governments of Kazakhstan and the United States.
New Zealand's High Court of Auckland ordered Mega on Thursday to hand over the email addresses, IP addresses and other information of users suspected of hacking into the systems of the Kazakh government in 2014.
Kazakh authorities claim that the hackers obtained a cache of information, including thousands of sensitive documents and emails between Kazakhstan government officials and their advisers in the United States. The ill-gotten files were then uploaded to Mega's server.
In May 2015, Kazakhstan filed a lawsuit in the Southern District of New York federal court against 100 unnamed "John Does" that it believed to be connected to the data breach.
To help investigate the identities of these individuals, the court contacted authorities in New Zealand to assist with getting Mega, which is based in that country, to hand over its files. The High Court of Auckland granted this request to help with the investigation and ordered the company to hand over the uploaded information, which it said is "essential to identifying at least some of the 'Does' named as defendants in the complaint."
Thursday's order from Justice Simon Moore directs Mega to produce documents that can identify some of its users, which would then be handed over to the US court in New York. However, the judge said that Kazakhstan would have to pay all "reasonable" costs that Mega would bear in supplying the US court with the information, according to the New Zelaland news portal Stuff.co.nz.
Mega chairman Stephen Hall cited Kazakhstan's civil rights record as a reason to be concerned about what could happen to the users whose information had been requested, if Mega complied with the order.
"The Kazakhstan Government has a poor record as documented by international groups. Mega holds concerns that this is not a mere civil case about seeking damages from a hacker, as the only damages that have been mentioned are the costs of the investigation," Hall told TorrentFreak.
"By construing it as a civil case [the Kazakhstan Government] has bypassed the usual discretion that needs to be exercised by a Minister of the NZ Government under the Mutual Assistance in Criminal Matters Act 1992 process," Hall added.
Justice Moore of the Auckland High Court said that Mega's fears were unsubstantiated, however.
"This information is neither particularly revealing nor particularly sensitive; it does not, for instance, carry the same degree of confidentiality as an individual's email or phone records. Therefore, I am satisfied that the privacy interests in this case should not carry significant weight," he wrote in the decision.
A similar argument was actually upheld by a US court earlier this year, though. In March, a California federal judge rejected Kazakhstan's demand that Facebook turn over information about users associated with the account of Respublika, a news site that is critical of the country's government that had reported on leaked documents.
Mega was founded by the entrepreneur Kim Dotcom in 2013, as a successor to Megaupload, which was shut down by the US Department of Justice for alleged copyright infringement in 2012.
Though Dotcom no longer has any hand in Mega, he is similarly involved in international legal disputes, and is currently fighting a DOJ request for his extradition from New Zealand to face charges related to the Megaupload case.
You can share this story on social media: