Michael Ratner, Wikileaks lawyer & civil liberties legend, dies at age 72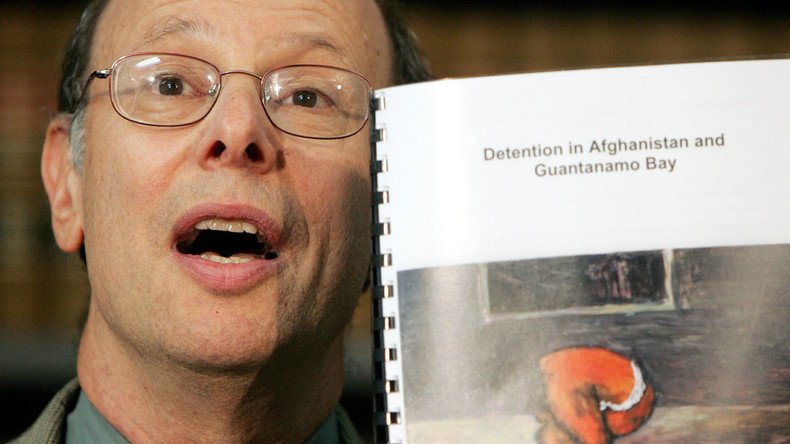 Civil rights attorney Michael Ratner, defender of Wikileaks, Julian Assange, and Guantánamo Bay detainees, died Wednesday in New York at the age of 72.
The Columbia Law School graduate practiced in the spirit of William Kunstler, who represented Martin Luther King Jr, the Chicago 7, Black Panthers, and Weather Underground, and founded the legal advocacy organization Center for Constitutional Rights (CCR).
Ratner would eventually head up CCR and marry Kunstler's widow, radical attorney Margaret Ratner Kunstler, author of the famous pamphlet, "If An Agent Knocks."
"He was part of a generation of lawyers that was absolutely bold and that understood the political aspects of law," she told the New York Times this week.
The whistleblowing organization Wikileaks offered its condolences on Twitter, citing the Roman poet Catullus' line, "And forever, brother, hail and farewell."
Michael Ratner, WikiLeaks lead lawyer, has died. Guardian, mentor & true friend. In perpetuum frater ave atque vale. https://t.co/6kMRmjACdv

— WikiLeaks (@wikileaks) May 11, 2016
Ratner had a deep understanding of the global fight for civil liberties, describing Edward Snowden, Chelsea Manning, and Assange as doing "their civic duty by disclosing information on government overreaching."
"They all exhibited great moral courage in doing so. And they all deserve far more than unfair imprisonment and exile for the service they have done for the American people and for people all around the world," he explained to the Guardian.
He started his career as a plaintiff attorney in Inmates of Attica Correctional Facility v Rockefeller alongside William Kunstler, when they unsuccessfully sued New York state on behalf of prisoners killed during the Attica riot in 1971.
Despite being fully aware that suing powerful institutions usually ends in a loss, Ratner knew how his advocacy inspired political action.
He will perhaps best be known for his work with Guantánamo Bay detainees, both before and after 9/11, but particularly Rasul v. Bush, in which he beat the sitting US president and won prisoners the "right to seek a judicial review of the legality of their detention as 'enemy combatants,'" according to David Cole in The Nation.
Michael Ratner, A giant of the human rights movement and an inspiration to us all, has died at 72. He will be missed https://t.co/Y01IWCyzkX

— Peter Bouckaert (@bouckap) May 12, 2016
Ratner was also behind UK Prime Minister Tony Blair's flip-flop on British detainees, working with colleagues across the pond to create public opposition and getting the release of several prisoners, including his clients.
Here's a quick look at some of the men Ratner sued during his illustrious career.
You can share this story on social media: