Walter Scott's killer faces federal charges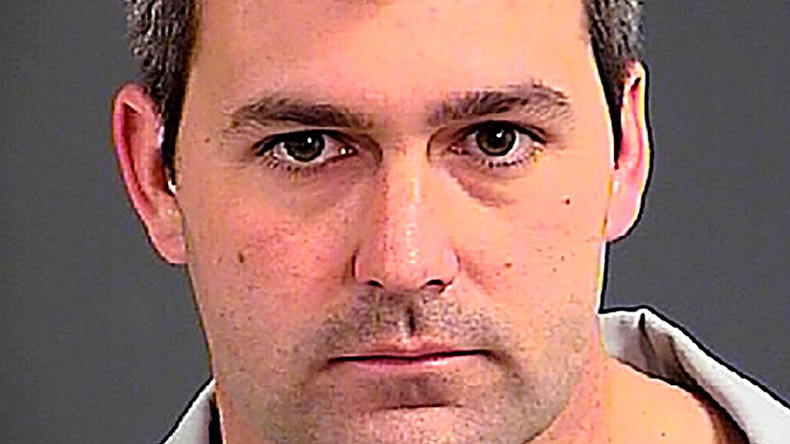 The North Charleston police officer responsible for Walter Scott's death last year has been indicted by a federal grand jury on civil rights violations as well as charges of obstructing justice, all on top of the murder charges for shooting Scott.
Michael Slager, formerly an officer for North Charleston, South Carolina is facing a lifetime in prison for charges related to the high-profile April 2015 shooting. Dashcam footage initially showed Scott being pulled over for a broken brake light then running away before a discrete bystander's cell phone camera subsequently captured Slager shooting Scott from a distance.
The fact that Slager is facing federal civil rights charges is something of a rarity. The Pittsburgh Tribune-Review found that the US Department of Justice only brought civil rights violations charges against roughly 4 percent of the over 13,000 complaints against officers since 1995.
Slager has entered a plea of not guilty and is currently free on bail. However, according to a statement from the Justice Department, Slager could receive a life sentence for the civil rights violation along with a $250,000 fine.
Slager's attorneys question the timing of the Justice Department's decision to prosecute the civil rights violation, saying in a statement, "It really feels as if Officer Slager is carrying the burden of many past cases that were handled differently."
Slager also feels that the video of the incident does not accurately reflect what happened last April when he stopped Scott. Slager claims that there had been a struggle over his standard issue Taser that culminated with Scott grabbing the weapon. In addition to civil rights violations, Slager is also being charged with murder and, if found guilty, could receive a life sentence for that as well.
Scarlett A. Wilson, the prosecutor for Charleston County, told the Washington Post that she feels that both the federal prosecution and state prosecution charges are equally important, saying, "while certainly the state charges address the killing of Mr. Scott, they do not directly address the alleged violation of Mr. Scott's civil rights by a government employee acting under color of law."
Chris Stewart, an attorney for Scott's family, believes that the indictments from the Justice Department could be a sign of things to come in future years.
"Trayvon Martin, Michael Brown, Eric Garner, all of them, every significant case the Justice Department has investigated and no indictments came down. This is the first time that an indictment has come down in a national case," Stewart said. "I'm still in a state of shock … I don't know in the past 20 years out of thousands of allegations of police misconduct how often this has happened, if it ever has. The biggest thing is that the general public must understand is how monumental this is."
Slager is currently scheduled to begin trial for the state charges on October 31.