Flint mayor tried to redirect water crisis donations to campaign account – lawsuit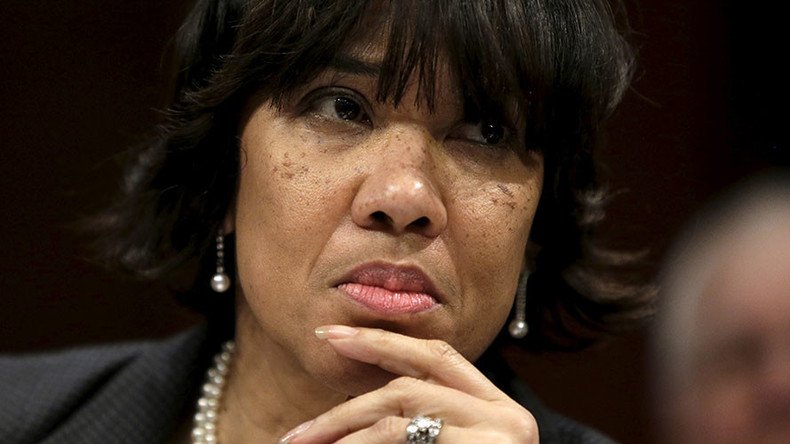 A former city administrator of Flint, Michigan is suing Mayor Karen Weaver for allegedly trying to funnel donations intended for a lead water crisis charity into her own personal campaign fund.
Filed on Monday in US District Court, the wrongful termination lawsuit alleges that former City Administrator Natasha Henderson was fired for shining a light on the issue, and that the decision was a violation of the Whistleblower Protection Act as well as free speech protections.
Back on February 9, Henderson met with a city employee who informed her that Mayor Weaver was telling the employee and a volunteer to redirect donations that were being sent to the Safe Water/Safe Homes charity. Instead, the mayor wanted the funds funneled to an organization she set up called "Karenabout Flint," a group that was not approved to receive donations by the City Council.
According to the lawsuit, the employee who went to Henderson said she was "specifically directed to tell donors and potential donors step-by-step how to donate to the Karenabout Flint fund through its website, rather than instruct them in the steps to donate to the charity Safe Water/Safe Homes fund through the City of Flint website," the Detroit Free Press reported.
Currently, it's unclear if any donations were actually sent to the mayor's fund, the Associated Press reported.
About three days after reporting the situation to Flint's top legal counsel and requesting an investigation, Henderson was fired by Weaver. She had also asked for advice on how to protect potential whistleblowers from retaliation.
"A red flag went off when it was an unrecognizable fund," Henderson's lawyer, Katherine Smith Kennedy, said to the Free Press. "She did the right thing. She reported the matter to the city attorney. And for doing the right thing, she was punished. She was fired."
Initially, Flint City Council declined to endorse Weaver's termination of Henderson. According to Michigan Live, council members even wrote Michigan Governor Rick Snyder a letter stating that Henderson's dismissal was undertaken by Weaver alone. After a closed-door meeting that reportedly involved Weaver, though, council members unanimously voted to endorse the decision.
Weaver herself has not responded to the specifics of the case, with the city spokesperson only saying that the mayor does not comment on pending litigation.
The lawsuit is the latest to be filed in relation to the Flint water crisis, which saw the city's drinking supply contaminated with lead. After the city decided to tap the corrosive Flint River in 2014 instead of continuing to purchase water from Detroit, officials failed to properly treat the water, causing it to leech lead off of service pipes as it flowed to homes.
Despite complaints from residents about discolored and smelly water, city and state officials continued to insist it was safe to drink. Elected in November 2015, Weaver helped expose the water crisis by declaring a state of emergency and pushing for similar declarations at the state and federal level.
You can share this story on social media: