Arkansas judge resigns after investigators find sexually explicit photos of defendants on computer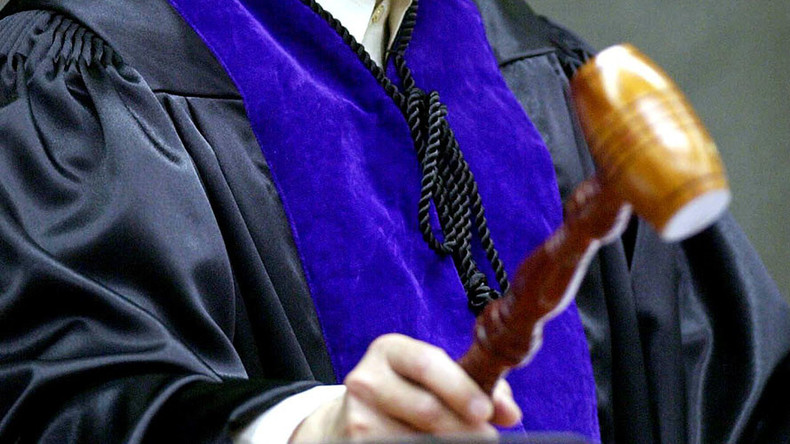 An Arkansas judge accused of trading sex for reduced sentences with young male defendants for the past three decades has resigned after investigators said they found thousands of photographs depicting nude male defendants.
Cross County District Judge Joe Boeckmann announced his resignation on Monday in a letter to the state Judicial Discipline and Disability Commission. In it, he said he would never again seek a job as a local, county or state employee in the State of Arkansas.
Documents released by investigators found thousands of sexually explicit photographs depicting young men inside or outside his home, many of whom were identified as defendants.
Investigators also said the photos showed evidence that some of the men had been paddled, and the discipline commission told the former judge to turn over the paddle used in the photos.
Episodes of this behavior are alleged to go as far back as 1985 when Boeckmann served as a deputy prosecutor.
"He's a criminal predator who used his judicial power to feed his corrupt desires. Every minute he served as a judge was an insult to the Arkansas Judiciary," said David Sachar, executive director of the Judicial Discipline and Disability Commission, which had been investigating to determine if the judge should be sanctioned or kicked off the bench.
In November, the discipline commission reported Boeckmann had abused his power as a judge to engage in sexual relationships with "young Caucasian male litigants," and used community service sentences to bring them to his home.
Sachar said investigators found hundreds of checks written from the judge's personal and professional accounts to pay for attorneys and court fines for defendants.
In one case, he maintained a sexual relationship with a former defendant for five years, even going as far as paying his bills, according to a complaint from November. The complaint says Boeckmann "engaged in spanking A.A. regularly," both for sexual pleasure and as punishment for "criminal conduct."
Boeckmann's resignation ends the discipline commission's cases against him. Though the former judge has not been charged with a crime, the investigation was handed over to a special prosecutor and could lead to a criminal case.
You can share this story on social media: