Nothing to snicker about: Mississippi security guard shoots man over $1 candy bar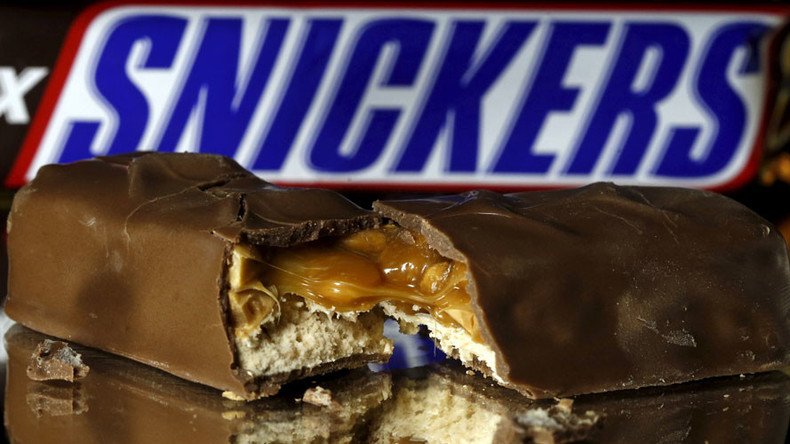 Zero tolerance for shoplifting took on new meaning in Mississippi after a local security guard shot a man who allegedly stole a Snickers candy bar that cost less than a dollar.
The shooting took place after a Canton man named Alvin Gardner was seen on security cameras grabbing a 95-cent Snickers bar and putting it in his pocket without paying, WAPT News reported. Security guard Bennie Montgomery witnessed the attempted shoplifting and tried to apprehend Gardner but was pushed by the suspect, according to Canton Police Chief Otha Brown.
Afterwards, Montgomery followed Gardner out into the store parking lot, where he fired "warning shots" before shooting the suspect in the right leg, hitting an artery.
As a result, Gardner bled so much he became unconscious, though he survived and is currently undergoing treatment at a local hospital.
Although Brown said Montgomery was pushed, he said the shooting was inexcusable.
"You can't just discharge a firearm at a fleeing suspect. You can't do that," he told WAPT. "The security guard should have known that when the suspect ran out the store, the threat was over. There was no need to discharge a firearm."
Montgomery has been charged with aggravated assault over the incident. Now, a grand jury will decide whether he will be prosecuted.
"I think the security guard was trying to carry out his own task of what he was hired to do and just maybe overreacted," said local resident Lloyd Spivey to the news outlet.
Notably, the Snickers bar allegedly stolen was never recovered.
"A candy bar costs a dollar or whatever," Brown said, "and you want to take someone's life over a candy bar?"
This isn't the first time someone's gotten in potentially life-changing trouble over candy. In April, it was reported that a New Orleans man was caught stealing $31 worth of candy at a local store and faces up to life in prison. The man had been convicted of theft five times previously, meaning his maximum prison sentence could be anywhere from 20 years to life based on his repeat offenses.
You can share this story on social media: