Shoplifter facing 20 years to life after stealing $31 worth of candy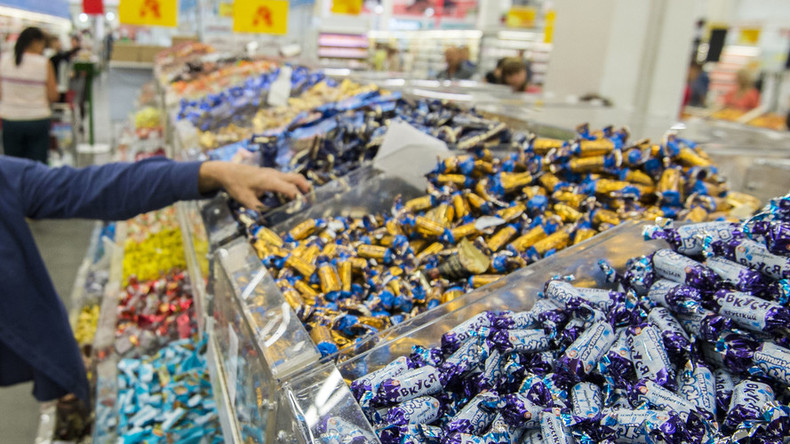 One man found out his life could be worth as little as $31 after stealing that much in candy. The New Orleans shoplifter faces 20 years to life for the crime.
Jacobia Grimes, 34, was spotted by a store manager stuffing his pockets full of chocolates at about 2:30pm on December 9, according to the New Orleans Advocate. He willingly emptied his pockets and did not resist during the arrest.
On February 3, his crime was boosted to the status of a felony deserving of two years' incarceration. Grimes is a career shoplifter, and state law allows the system more leeway if a man has been convicted of "theft of goods" at least twice before.
In this case the number of times is five. This in turn qualifies Grimes for the 20 years to life, as a "habitual offender." Grimes had already been put away for four years in 2010 by the same district attorney, Leon Cannizzaro.
Reform advocates have long considered Louisiana among the toughest states in the country for habitual-offender laws. Grimes is being slapped with a 'multiple bill' – something even Judge Franz Zibilich found to be an exaggeration of the severity of Grimes' crime.
"Isn't this a little over the top?" Zibilich was quoted, wondering out-loud. "It's not even funny. Twenty years to life for a Snickers bar, or two or three or four," he added.
Grimes pleaded not guilty on Thursday, a change from guilty pleas in the period from 2001 to 2010.
The issue with the 'multiple bill' legal tactic taken up by the prosecution leaves almost no discretion to the judge, and almost certainly means a very severe sentence in Louisiana.
Legal experts and rights advocates continue to oppose the state's tough sentencing system, especially the multiple billing statutes. Grimes would have been charged with multiple misdemeanor elsewhere in the US.
READ MORE: Obama grants early release to 61 prisoners convicted of drug crimes
Grimes' attorneys, Miles Swanson and Michael Kennedy, believe the statute is "ridiculous" and that it is "unconscionably excessive to threaten someone with 20 years to life for candy."
The DA's office declined to comment on the specifics of the case.
Grimes, who currently also faces charges for possessing drug paraphernalia, has been released on $5,000 bail. He's due in court next on Wednesday.