US forced to buy boots for Afghan army despite billions already invested - report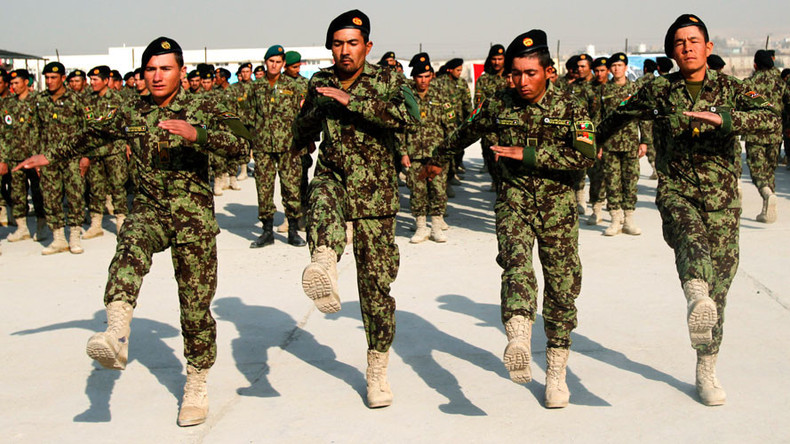 Although the US spent $68 billion on Afghan forces over the past 14 years, that apparently wasn't enough to buy decent footwear for soldiers. It will now spend about $100 million on boots this fiscal year, and $215 million on shoes and uniforms next year.
The coalition is now attempting to airlift or ship more than a million pairs of boots for soldiers, in order to avoid barefoot troops in the battlefield.
The shipments of footwear – which cost US$75 to $90 a pair – are expected to total around $100 million through the current fiscal year, which ends September 30. The coalition is projected to spend an additional $215 million on boots, uniforms, and gear for Afghan forces in 2017.
US taxpayers will foot 80 percent of the bill.
Read more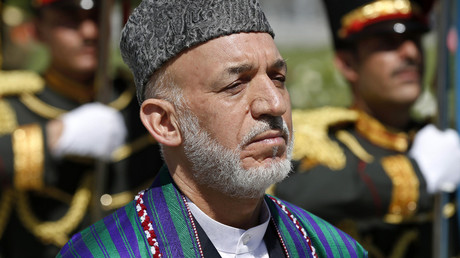 Although responsibility for clothing security forces was transferred to the Afghan government in 2012, widespread corruption and poor management quickly thwarted any honest efforts made by authorities.
Shipments that did arrive in the country were often unusable, with some pairs consisting of two different sizes. Thousands of pairs arrived in a size 12, despite the average Afghan man wearing a size 10 or smaller. Some pairs had the soles already split, requiring repairs by a cobbler.
The US-led coalition has since taken over the responsibility of clothing soldiers. Ken Watson, head of essential functions for NATO's Combined Security Transition Command-Afghanistan (CSTC-A), said the coalition had "no choice" but to enter into the clothing business, if it wanted soldiers to have shoes.
However, giving the coalition authority over shoes and uniforms doesn't completely stamp out the chance for corruption. For example, shipments of boots from the US will be handed over to Afghans for storage in army and police supply depots – and the US won't be able to monitor what happens from there.
"We can't throw and catch and see where there may be problems along the supply chain," said Watson. He estimates that 10 percent of the uniforms and boots will be lost, resold, or stolen. "The focus needs to be on controlling them to make sure they don't disappear or show up in a bazaar somewhere."
Read more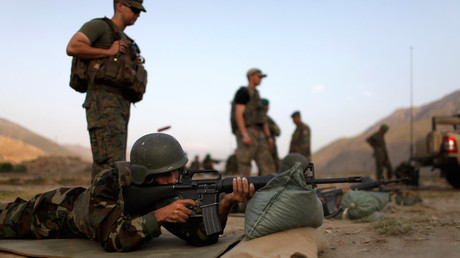 Watson's prediction seems to be an optimistic one, based on coalition records which show that as of earlier this month, just 23 percent of 388,686 pairs of army boots and 29 percent of 572,361 pairs of police boots ordered in 2014 and 2015 had been delivered.
Reliable footwear is extremely necessary for government troops as they continue to battle the Taliban, which is at its strongest since being ousted by US-backed Afghan forces in 2001. Meanwhile, the country's security forces have struggled with heavy casualties and high desertion rates.
The US role in Afghanistan has dragged out much longer than originally anticipated, with President Barack Obama canceling the initial plan to withdraw the majority of troops in 2014 in exchange for a blueprint to scale back forces by early 2017.
At that point, 5,500 troops would remain in the country to work with Afghan forces – down from the current 9,800 soldiers. Plans to completely remove all US troops have not been announced.
Obama's decision to delay the withdrawal of troops was seen as a U-turn from his campaign promise to bring soldiers home, and his repeated assurance that he does not support the "idea of endless war."