Afghans too busy fighting Taliban to train, says US general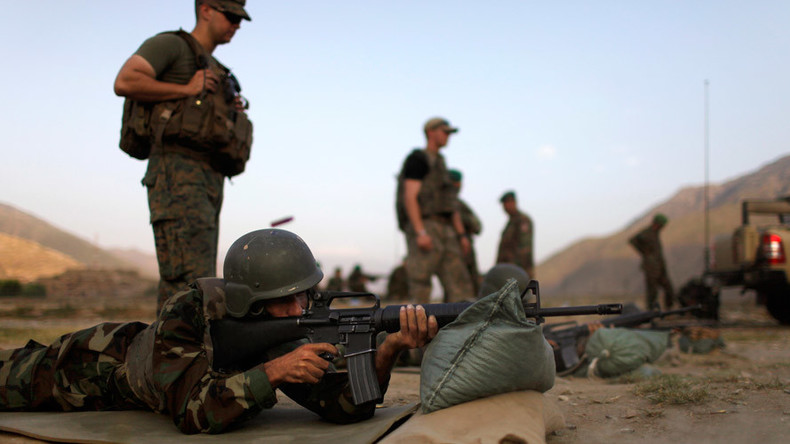 Efforts to build up the Afghan military have been delayed by heavy fighting and high casualties, the US general in charge of the mission said. This raises the specter of US troops not pulling out on schedule, or even being sent back into Afghanistan.
Fighting the Taliban, Al-Qaeda and even Islamic State (IS, formerly ISIS/ISIL) is taking up all the time and resources of the Afghan government forces, putting the US plan to train a self-sufficient army behind schedule, General John Nicholson said in an exclusive interview with Reuters on Monday.
Nicholson assumed command of NATO's operation Resolute Support and the US troops in Afghanistan in early March. He spoke with the agency after touring Forward Operating Base Gamberi in Laghman province, one of the four main US training facilities in Afghanistan.
Afghan forces had 5,500 killed and 14,000 wounded in 2015, Nicholson said.
"This would be an enormous shock for any army, (including) a young army that is still growing. Yet they did not break," the general told Reuters.
"It wasn't just the high casualties, which require replacement and retraining," he said. "There was also the fact that they had to stop training and fight all year. So this put us behind on our projections in terms of the growth and increasing proficiency of the army and the police."
Pilots and ground crews of the fledgling Afghan air force are under the greatest stress, according to Nicholson.
"The pilots that we're training are going directly into combat. The combat affects the speed with which we can train and field the air force," he said.
At the request of Afghan president Mohammed Ashraf Ghani, US President Barack Obama halted the withdrawal from Afghanistan in 2016, keeping the US troop presence at 9,800 instructors and advisers. Under the current schedule, that number should drop to 5,500 by the start of 2017.
Read more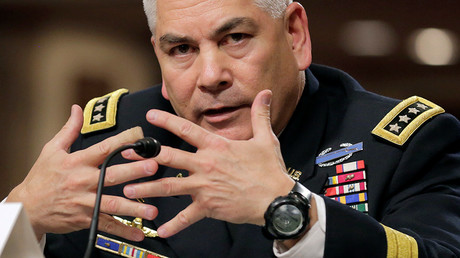 General John F. Campbell, Nicholson's predecessor, told the House Armed Services Committee in February that the US may need to stay in Afghanistan "for years."
"Afghanistan has not achieved an enduring level of security and stability that justifies a reduction of our support… 2016 could be no better and possibly worse than 2015," Campbell said.
He insisted that the Taliban only controlled 2 percent of the country, and "has influence" in 4 percent more, though some estimates put up to 30 percent of Afghanistan under the Islamist group's control.
A recent report from the US Special Inspector General for Afghanistan Reconstruction (SIGAR) said it was unlikely that a "robust and sustainable" Afghan force would come into being without continued US and NATO support.
Some Afghans are not convinced prolonged US presence would make any difference, however.
"The US has promised to build an effective army here for fifteen years, why believe that they can do it now all of a sudden?" Ali Aqbar Qasemi, a former military commander and current Afghan lawmaker, told RT in February. "All the foreign powers in Afghanistan follow their own agendas, none of them have the country's interests at heart."