Over 2,500 Georgia children tested positive for lead poisoning last year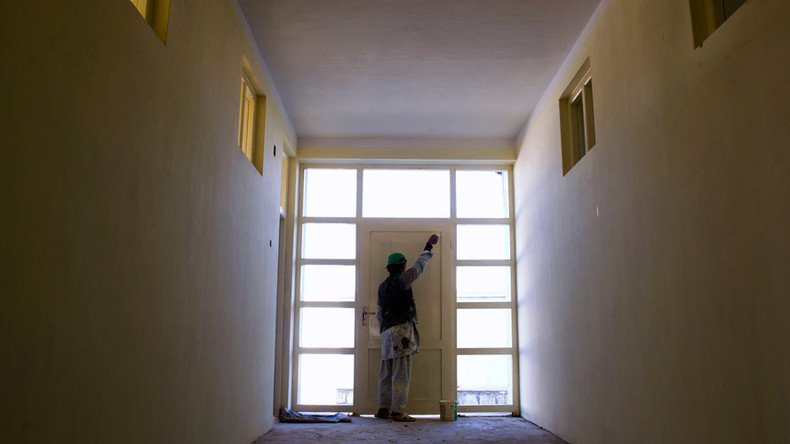 More than 2,500 children in Georgia tested positive for lead poisoning in 2014, according to a new report, the latest sign that the dangerous neurotoxin poses a risk to Americans beyond the water crisis in Flint, Michigan.
The most affected areas are located the greater Atlanta area, in the counties of Cobb, Dekalb, Fulton, and Gwinnett, according to a report by WXIA News. Eight more counties are also considered high-risk for children, Georgia Health News reports: Bibb, Chatham, Glynn, Hall, Richmond, Sumter, Thomas and Troup.
Throughout the state, one in 20 children have lead levels in their blood that are considered elevated by the US Centers for Disease Control and Prevention (CDC). The CDC considers levels of 5 micrograms per deciliter and higher to be elevated. No level is considered safe in children.
Unlike in Flint, the cause of the lead poisoning in Georgia isn't improperly treated water flowing through lead service pipes. Instead, it's lead paint – an issue that continues to plague millions of homes throughout the United States.
According to the CDC, lead-based paint and contaminated dust are the most hazardous sources of lead for children in America, and any house built before 1978 is likely to have paint featuring lead. That amounts to roughly 24 million housing units, and some 4 million households have children living in them.
Children aged six and younger are the most susceptible to lead, a neurotoxin that can cause permanent brain damage and lower IQ. Prolonged exposure to lead can also result in negative consequences for adults.
"If your house has older paint that is flaking off the wall, your child should be tested and you should have your home tested, your paint tested," the medical director of the Georgia Poison Center, Dr. Robert Geller, told WXIA. "If your paint has lead, it should be covered over or removed and replaced in a safe manner."
Making sure all the children in Georgia are tested has been difficult, however, even though federal programs like Medicaid require children between the ages of one and two to get checked for lead. Just over 50 percent were tested for lead in their blood during the 2014 fiscal year, according to the state's Medicaid agency, Health News reported.
The state Department of Public Health reported that only 43 percent of children in this age range have been tested.
Efforts to remove or minimize risk from lead paint have also hit bumps in the road. Between 2011 and 2012, nearly $600,000 was allocated to the state by the CDC to combat lead, but budget battles in Washington reduced that amount to $366,000 in 2014, to be spent over a three-year period.
The CDC recommends people make sure their children are tested and their homes are inspected. The agency states that children's hands and toys should be washed regularly, and that parents should ensure there is no access to peeling paint.
You can share this story on social media: