More charges for Martin Shkreli? DA thinks so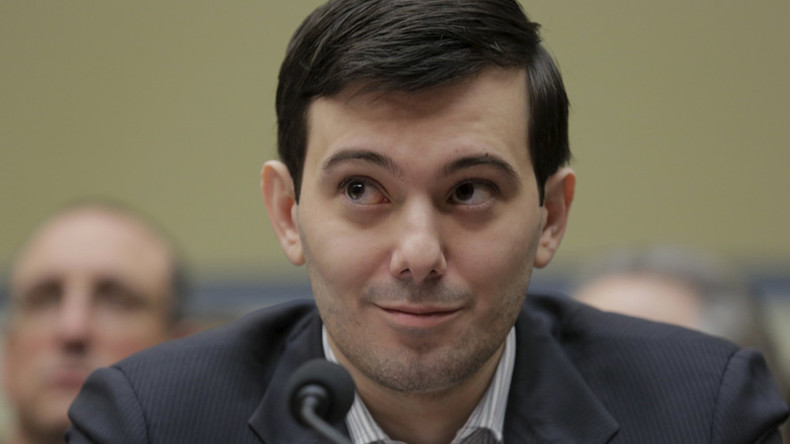 Martin Shkreli, poster boy for pharmaceutical industry greed, is due back in court for another arraignment. On top of the counts already piled up against him, he may face securities charges for using his old company Retrophin as an ATM for other ventures.
Shkreli and Retrophin attorney Evan Greeble, who both stand accused of running Retrophin like a Ponzi-scheme, already face seven counts of securities fraud and conspiracy. The exact nature of the potential additional charges remains unknown. However, Winston Paes, assistant US attorney in the Eastern District, has announced in court that the government is considering issuing a superseding indictment relating to his time at Retrophin which carries "somewhat of a securities-fraud element," Vanity Fair reported.
Paes claims that the additional charges are related to a private investment in a public entity (PIPE) transaction made by the pair in February of 2013, CNBC reported.
The government has until June 6 to decide whether to file any additional charges against Shkreli. Although the accusations seem similar to what Greeble and Shkreli already face, a guilty verdict would add additional prison time to both of their sentences.
Shkreli, seen by some as the bad boy of pharmaceuticals, was arrested last December for allegations of looting Retrophin while its CEO. Prosecutors have accused him of illegally taking stock from Retrophin, Inc. to pay off his personal debts from unrelated business dealings as a hedge fund manager for MSMB Funds. Shkreli started the biotechnology firm in 2011, but was ousted from the company in September of 2014 and subsequently sued by its board of directors.
Tuesday's trial reportedly only took 25 minutes, most of which involved Benjamin Brafman, Shkreli's legal representation, explaining his confusion with the 70 gigabytes of documents presented to the defense as evidence. Other than answering questions from the judge, Shkreli remained silent during the proceedings. However, he took to Twitter to address the additional charges, saying, "How much spaghetti can you throw at a wall in an attempt to see what sticks? Asking for a friend…"
How much spaghetti can you throw at a wall in an attempt to see what sticks? Asking for a friend...

— Martin Shkreli (@MartinShkreli) May 3, 2016