Puerto Rico will default on $370-million debt payments Monday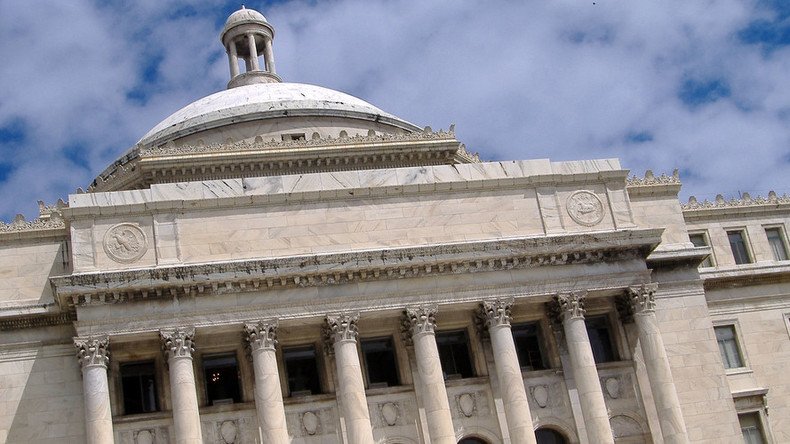 Puerto Rico's governor declared a moratorium on a $370-million payback due on Monday. This is the largest default in a series of other bankruptcies, and deepens the island territory's precarious financial situation.
Puerto Rican Governor Alejandro Garcia Padilla said in a Sunday afternoon address that he had ordered the territory's Government Development Bank not to make certain payments owed on Monday, which adds to a growing list of defaults, saying that Puerto Rico can't pay its obligations without cutting essential services.
"This was a painful decision. We would have preferred to have had a legal framework to restructure our debts in an orderly manner," Garcia Padilla said.
"But faced with the inability to meet the demands of our creditors and the needs of our people, I had to make a choice. I decided that essential services for the 3.5 million American citizens in Puerto Rico came first."
Moody's Investor Service reported last week that the island would default on $422 million on Monday, but the Puerto Rican government reached a deal on Friday allowing it to pay $22 million and restructure $30 million.
Puerto Rico has been sliding into economic turmoil due to a variety of reasons related to bad policy and mismanagement by US Congress and the Puerto Rican government, such as high taxes and a bloated bureaucracy. The island's unemployment rate is 12 percent, twice that of mainland US, and the poverty rate is a sky-high 45 percent, three times that of the 50 states.
"There's just a lot of pay for play. When President Obama got elected, he got to appoint 3,000 people. When the government of Puerto Rico was elected, he got to appoint about 5,000 people – in a much, much smaller government," Dr Salim Furth, a research fellow at the Heritage Foundation's Center for Data Analysis, told RT. "The government right now isn't being run to benefit Puerto Rican citizens, the policies they pursue benefit insiders who are already connected to the government."
As a result of this economic hardship, 1,500 Puerto Ricans leave the island every week, because it's so much easier to get a job on the mainland.
"That's a travesty – it should not be the case that someone who wants to work cannot get a job. Congress and the Puerto Rican legislature have a responsibility to expand economic freedom so that their citizens can thrive," Furth said.
Federal law prohibits Puerto Rico from restructuring under Chapter 9 of the bankruptcy code, which allows cities and other municipalities to be freed from their debt obligations. Governor Garcia Padilla wanted an exemption to this law to allow for it to enter bankruptcy in this less-strict manner, much as Detroit did in its multibillion-dollar default.
The governor had been warning since last year that the island's massive $70- billion-dollar debt is simply impossible to pay off, and asked for an exception to the rules. However, Washington has continued to stand firm against special treatment for the island, a kind of tough love that many believe to be necessary for the island to get back on its feet.
"There's not enough money to go around – everybody understands that there are going to be debt defaults, there's going to be restructuring, everybody's going to [feel] some pain here, but the rules shouldn't be changed," Furth said. "We can deal with this under existing rules. What's more important is to get back to economic growth."
You can share this story on social media: