'Cash has run out': Debt-ridden Puerto Rico heads toward New Year's default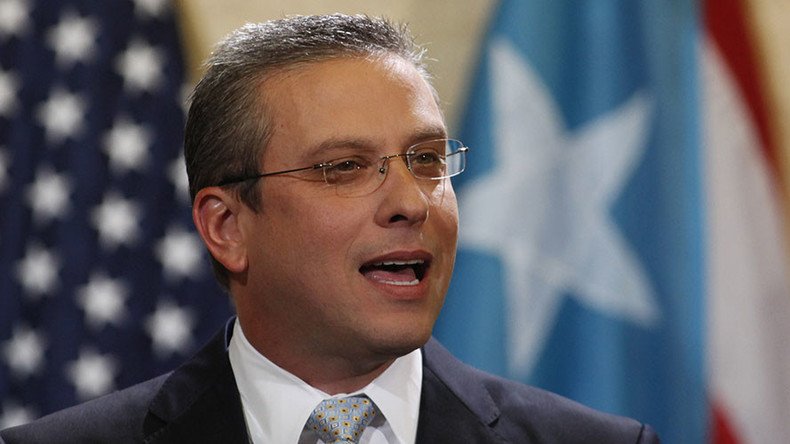 Puerto Rico has about $1 billion in bond payments due on January 1, and doesn't have the money for most of them.
Governor Alejandro Garcia Padilla said Tuesday that the island's government will very likely default on at least some of the debt due on January 1, and that it was evaluating which bonds will be paid. The leaders of the US territory have indicated that there might be enough cash to cover about $330 million worth of payments.
US Treasury Secretary Jacob Lew has suggested that the US territory is effectively in default already, but that the defaults would not necessarily come on the first day of the new year.
"They've already been taking money out of pension funds to pay current bills," Lew said on Fox Business Network on Monday. "They've been shifting money from one creditor to pay for another creditor. That's effectively default. You don't have to wait until you miss a coupon payment to say you're in default."
It isn't clear which payments are going to be skipped, but Puerto Rico's government bank was quoted by a local newspaper last week as saying that January 1 payments on bonds from the Puerto Rico Infrastructure Finance Authority (PRIFA) are not expected to be paid.
PRIFA, highway agency HTA, and others government agencies are subject to "clawbacks" instated by Governor Garcia Padilla, in which the territory can take back revenues. However, some agencies returning cash to the government are still expected to make their January 1 payments using funds from emergency reserves they had set up in advance, according to The New York Times, although regulatory filings indicate that PRIFA has no such rainy day fund.
Garcia Padilla has previously warned that some Puerto Rican bondholders will lose their investment.
"It is very probable that from here on out, Puerto Rico will not find the mechanisms to make its payments," Garcia Padilla said in a news briefing this month at the Puerto Rico Federal Affairs Administration in Washington, according to The New York Times. "Cash has run out. There are no more fiscal gymnastics that we can do."
You can share this story on social media: