23 people in US shot by toddlers in 2016 so far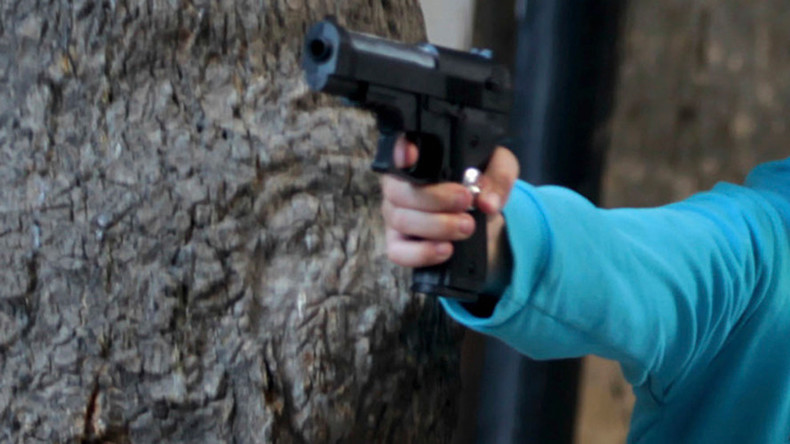 The number of shooting incidents in the US in which toddlers have shot either themselves or others has, so far, increased by almost 30 percent in 2016 when compared with the same period last year, a Washington Post tally has revealed.
Gun-related injuries or deaths, according to the publication, have been happening at an average of more than one incident per week. So far this year least 23 toddler-involved shootings have been reported, compared with 18 incidents across the same period last year.
Nine out of at least 18 children who shot themselves in 2016 died from their wounds. In addition, toddlers shot other people five times, with two of the incidents resulting in a death.
Washington Post fears that their tally could in reality be much higher, as the pro-gun-control group, Everytown for Gun Safety, found at least 77 instances this year in which a child younger than 18 accidentally shot someone.
In the last 10 days, since April 20 at least seven toddler-involved shootings were reported in the US.
On April 20, a two-year-old boy in Indiana shot himself with a handgun he found in his mother's purse. The incident happened when the 23-year-old woman "momentarily stepped away," during which time the boy climbed onto a kitchen counter, took a pistol and shot and killed himself.
On April 21 over in Kansas City a two-year-old girl died after shooting herself in the head with her father's gun while he was sleeping. The man has since been charged with second degree murder over apparent attempt to conceal evidence, in addition to endangering the welfare of a minor, and the neglect of child resulting in death.
On April 22, a three-year-old in Natchitoches, Louisiana, found a pistol and accidentally shot himself in the head and later died in hospital. The fatal incident led to one count of negligent homicide and charges of obstruction of justice brought against the boy's father.
Last Monday a three-year-old boy in Dallas, Georgia, fatally shot himself after somehow finding a gun inside home.
The next day, a 26-year-old Milwaukee woman was accidentally shot to death by her two-year-old child, who found a loaded gun in the back seat of the car while the woman was driving.
In another incident that day, a three-year-old from Gladwin County, Michigan, was hospitalized after shooting himself with his father's 9mm handgun. He is expected to recover after the bullet hit him between the elbow and shoulder.
In a similar incident on Friday, a 3yo girl non-fatally shot herself in the arm after grabbing a gun inside a parked car in Augusta, Georgia.
You can share this story on social media: