Ammon Bundy offered guilty plea if armed Oregon protesters were let go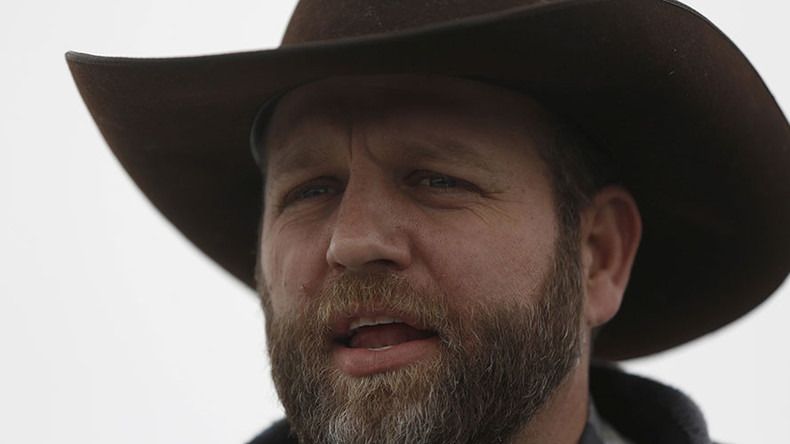 The leader of the armed group that took over a federal wildlife reserve in Oregon reportedly offered to plead guilty to federal criminal charges if other protesters were let go and relieved of their charges.
According to the Oregonian, federal prosecutors ultimately rejected Ammon Bundy's offer to plead guilty to a federal conspiracy charge, which was made about three days after he was arrested. Bundy led more than two-dozen armed individuals when they took over the Malhuer National Wildlife Refuge in Burns, Oregon this past January, an occupation that lasted 41 days.
At the time his offer was made, the occupation of the reserve was still ongoing, though 26 others were eventually charged over the incident.
In a court motion seeking to delay filing deadlines in Bundy's trial, the 40-year-old's attorney Mike Arnold said Bundy "was willing to sacrifice his broader interests and risk his liberty for his fellow protesters."
Arnold said that Bundy has been unable to efficiently prepare for a trial because he had to move between Oregon and Nevada over the past month, where is dealing with another indictment over his involvement in a 2014 standoff with federal officials at his father's ranch.
During his time in Nevada, Bundy was trying to prepare for his case in Oregon, taking extensive notes even as he was held in solitary confinement and deprived of meals, the motion reads. However, as he was preparing to travel to Oregon, US Marshals confiscated his notes. Those notes will be delivered back to Bundy, the Oregonian reported.
Now, Arnold wants a 30-day delay in the case. If they can't get that, they want to see him tried as quickly as possible, before the other defendants' cases move forward.
"If Mr. Bundy is unable to meaningfully and fairly engage in credible and diligent pretrial litigation and motion practice ... while the government piles terabytes of discovery data here and pursues a separate but related prosecution in Nevada, there is no purpose served whatsoever in the prolonged pretrial incarceration of himself and his colleagues here in Oregon who all share (along with their families) its attendant hardships," the motion reads.
Whenever Bundy's trial does take place, his legal team has already previewed that its defense strategy will hinge on the argument that the federal government doesn't actually have jurisdiction of federal land.
"The land that is now the Malheur National Wildlife Refuge was not always 'federal land'," Bundy's attorney Lissa Casey wrote in a motion filed last week. "The federal government relinquished that land when it was previously deeded and homesteaded, thus relinquishing jurisdiction. It was mainly through property acquisition from the original deed holders that created this vast area now considered the wildlife refuge."
Essentially, the argument will be that once Oregon became a state, the federal government lost its right to own land inside of it.
However, many legal scholars have expressed doubt over Bundy's argument. They point to the property clause in the US Constitution, which grants the federal government jurisdiction over federal property, as well as several Supreme Court cases on the subject that ruled in favor of the government.
Additionally, one Supreme Court case from 1935 actually deals specifically with the Malheur reserve, and it ruled that the government has control over the property.
"The unmistakable legal reality is that a series of solid, indisputable US Supreme Court cases establishes that the federal government is constitutionally empowered to own land, [and] control that land through federal statutes and regulations as it sees fit," wrote Willamette University Law Professor Susan Smith in a January analysis of the situation.
You can share this story on social media: