SpaceX founders create new company to launch hundreds of micro-satellites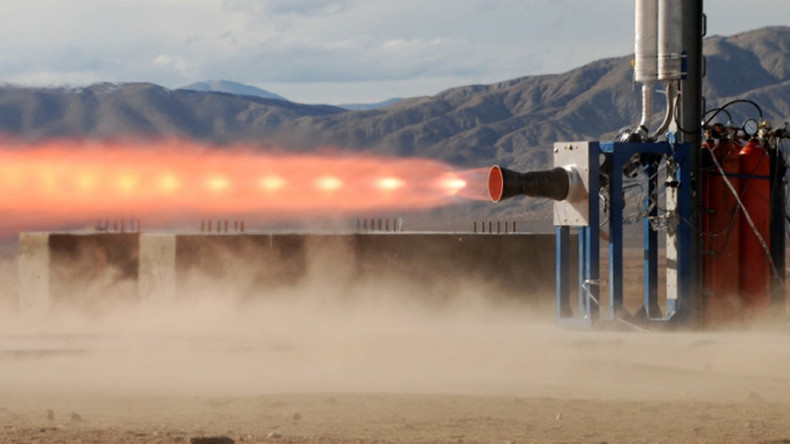 Two men involved in the founding of SpaceX are launching a new company dedicated to crafting rockets that can fire micro-satellites into space – and they aim to do hundreds of launches every year.
The new company is called Vector Space Systems, and the goal of its founders is to effectively service developers of small micro-satellites that typically have much fewer options when it comes to hitching rides to space. On Tuesday, the company announced that it had secured $1 million in angel funding.
Unlike other companies – such as SpaceX, for example – that specialize in launching rockets capable of carrying huge payloads, Vector Space Systems will be focused on creating an alternative for those looking to launch satellites or spacecraft weighing about 90 pounds or less.
Read more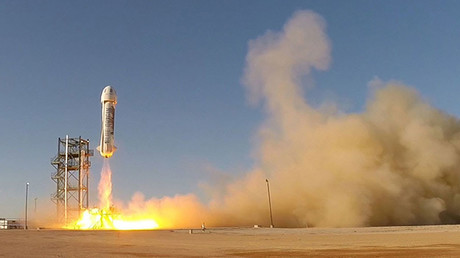 "We always wanted to build micro-rockets, but Elon [Musk] had other ideas," Jim Cantrell, Vector's CEO and SpaceX's first vice president of business development, said to The Verge. "He was interested in building a company with larger rockets for his Martian ecosystem. We were more attracted to the smaller stuff."
Currently, developers of these micro-satellites need to wait and see if the bigger, higher-profile rocket launches can make enough room for them to tag along. If the small satellites can fit onboard, there's no problem. However, there were 175 micro-satellites launched in 2015 alone, and there were less than two-dozen orbital launches total that the US conducted in the same time span, Space News reported.
Micro-satellites are set to account for 75 percent of all satellite launches by 2020, which means that a lot of them could end up sitting around for years before eventually getting the green light to launch.
That's where Vector Space Systems is hoping to come in. Instead of looking at these small payloads as filler for bigger launches, it will dedicate its entire business to serving their needs. Its first step is to try and hit 100 launches per year, but that could eventually climb even higher.
"We're going to bring real economics to the launch platform," Cantell said to TechCrunch. "And we can do that because we bring supply. We're talking about building hundreds of these things."
The faster pace of launches means that scientists and spacecraft engineers can spend time tweaking and finalizing their products in the weeks leading up to launch, since they wouldn't have to wrap a project up years in advance as they do now.
Cantrell said that the price of a launch could be between $2 million and $3 million, though it could also vary depending on whether a company is being sent up to space along with other payloads and whether they are trying to launch at the latest possible notice.
"We intend to offer inexpensive pricing for satellites who don't mind riding along without a clear orbit or schedule but charge more for last minute 'drive up reservations' and different orbits," Cantrell told the Verge. "I call this 'economy,' 'business,' and 'first class' service."
Along with launching 100 rockets per year, Vector is attempting to bring some sort of reusability to its products. According to TechCrunch, the first stage of the company's rockets will be reusable after its collected post-launch in what was described as an "aerial recovery system."
Other members of the Vector team include John Garvey, the chief technology officer who was also involved in the founding of SpaceX, and Ken Sunshine, the chief financial officer who previously worked at Virgin Galactic and Orbital Sciences.