Storm front: Eastern US braces for winds, hail (PHOTO, VIDEO)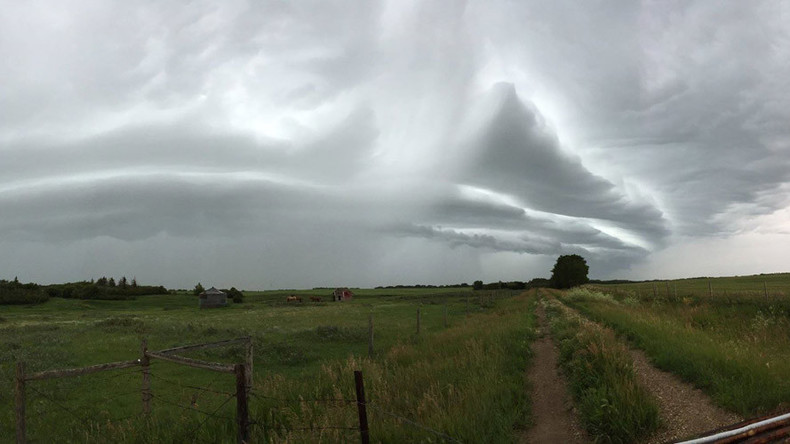 Residents of the eastern US are bracing for high winds, lightning and hail as a line of storms moved across the central states Tuesday, leaving tens of thousands without power.
The National Weather Service is advising 60 million Americans from the Gulf of Mexico to the Midwest and east to Virginia and North Carolina to be on alert for strong storms. The worst of the weather was forecast from Houston, Texas north into Iowa.
Winds approaching hurricane speeds of 74 miles (119 km) per hour lashed across the Midwest on Tuesday, from Nebraska down to Texas, AP reported. Hail as big as grapefruit was reported in Kansas, while over 100,000 people were left without power in parts of Texas and Oklahoma.
Though such conditions are favorable to tornadoes, only a handful of twisters were spotted in Oklahoma and Kansas. A small tornado touched down in southern Indiana as well.
Forecasts see the storms continuing to pummel Texas, Oklahoma, Arkansas and Louisiana into the weekend.