Navy Seals pull off heart-stopping parachute jump into packed stadium (VIDEO)
Published time: 24 Apr, 2016 16:29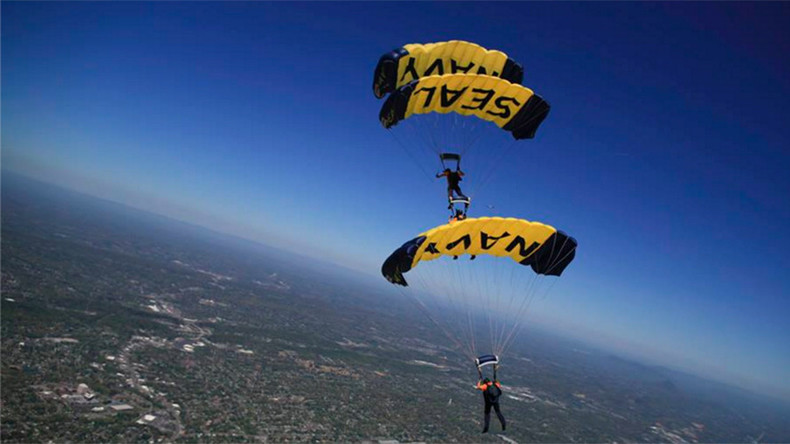 The US Navy Parachute Team, the Leap Frogs, certainly know how to make an entrance.
The team are known for their synchronized jumps and dramatic displays from the sky, and their jump into Neyland Stadium to kick off the Orange vs White football game last week was no different.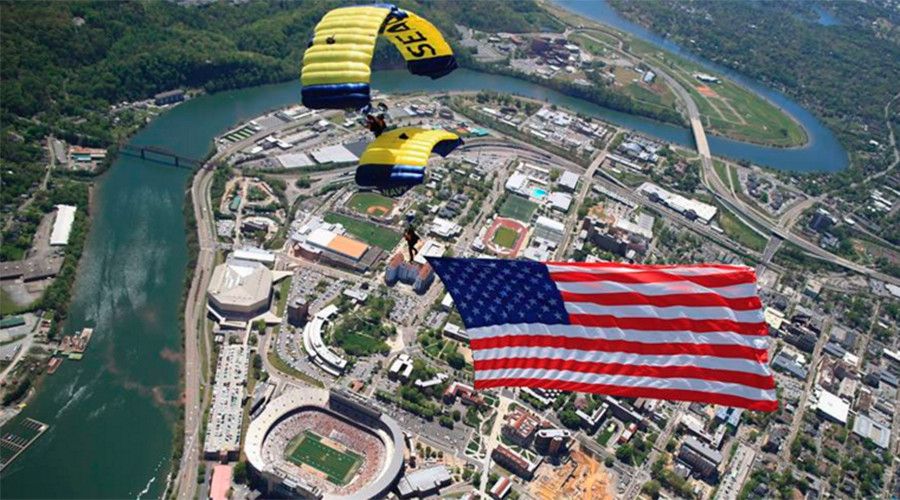 One member of the skydiving team recorded the guys as they literally jumped into action in Knoxville, Tennessee, and shared the heart-stopping footage online.
READ MORE: 'Exciting time for Pacific airpower': Alaska Air Force base to get F-35 fighter jets
The fearless group don't hesitate to the throw themselves into the sky and get nail-bitingly close to one another as they gather in different formations for the crowd below.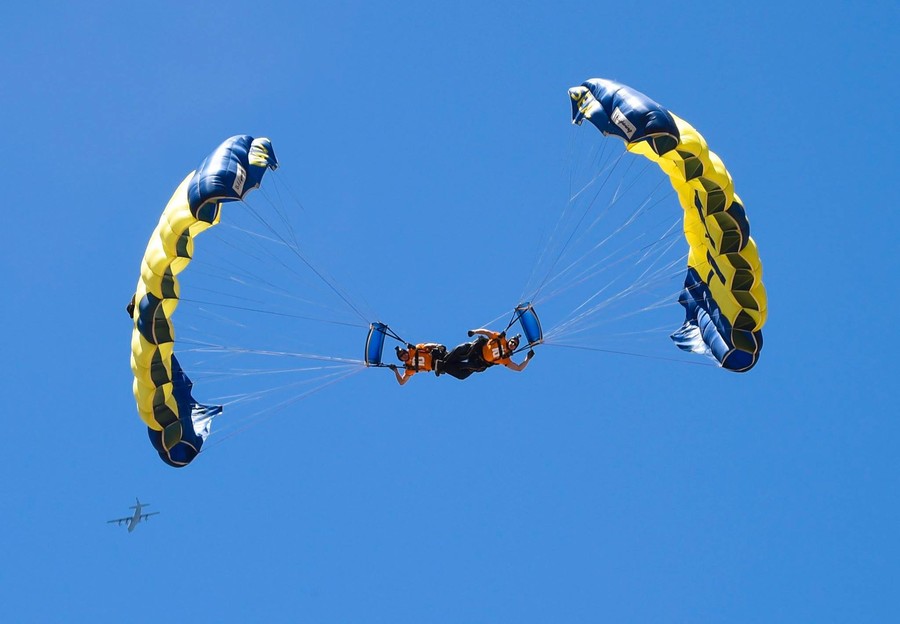 The guys cheer and shout as they plummet towards the stadium at what seems like alarming speed, before landing in front of over 67,000 excited football fans.