20 civilians killed in anti-ISIS in airstrikes between September, February – CENTCOM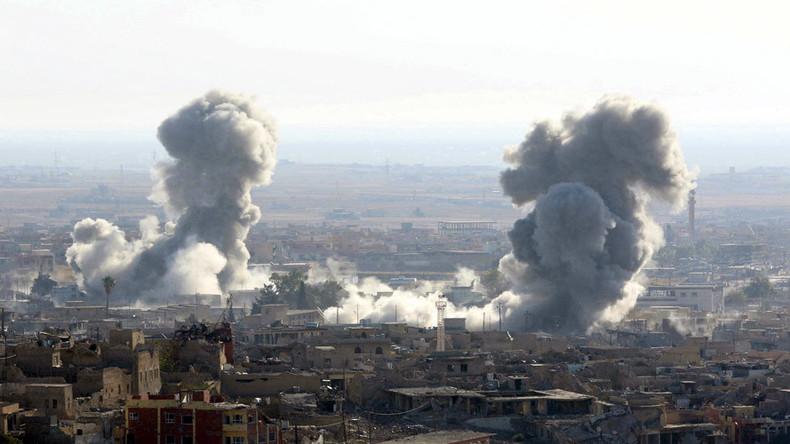 Twenty civilians in Iraq and Syria have been reported as dead as a result of airstrikes targeting ISIS fighters between September 10 and February 2, according to a release by US Central Command.
In a Friday press release, US Central Command announced that the deaths resulted from separate Coalition airstrikes in Iraq and Syria, and expressed its "deepest sympathies for the victims' families and those affected."
Many of the civilian deaths and injuries occurred after civilians unexpectedly came near targeted IS locations after weapons were already in flight, or due to IS fighters unexpectedly moving toward civilians after weapons had already tracked them.
The report states that the anti-ISIS coalition takes "all feasible precautions to avoid civilian casualties during the course of military operations," and that in all of the cases of civilian deaths it was determined that "all appropriate precautions were taken."
Central Command said in its report that it is sharing the information as part of its "commitment to transparency," and that it will provide similar reports of civilian casualties in the future.
READ MORE: US admits anti-ISIS airstrikes killed civilians in Syria, Iraq
Previous reports have been made on unintended civilian casualties from strikes on IS, and the Pentagon has said that it weighs the cost in civilian lives against the benefit of eliminating high-value targets. US officials have previously declined to divulge any details about what they refer to as their "calculus."

The dates and locations of the strikes are listed in the original release.