American B-52 bomber hits ISIS weapons facility in Iraq (VIDEO)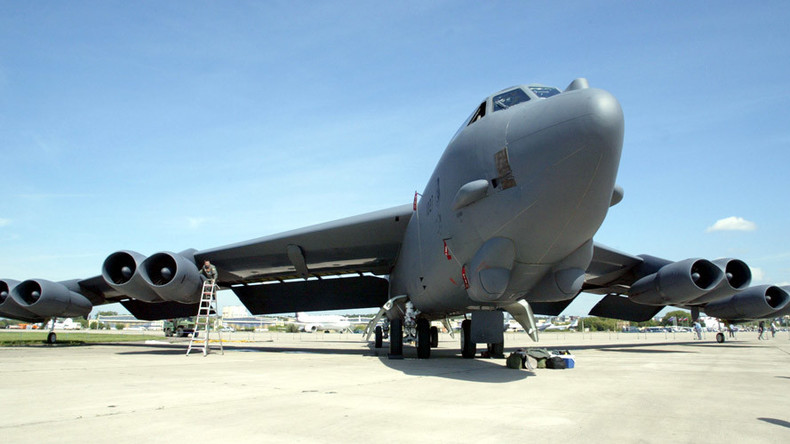 Video footage of an American B-52 Stratofortress bomber destroying an Islamic State weapons storage facility has been published online. The targeted strikes took place near Qayyarah, Iraq.
The footage was tweeted by US Army Col. Steven Warren, a spokesman for the US military operation against Islamic State (IS, formerly ISIS/ISIL), known as 'Operation Inherent Resolve.'
An aerial view shows the warehouse seconds before it is bombed. Huge clouds of smoke can be seen immediately after it has been struck.
The video's text says the strikes, which took place near the Iraqi town of Qayyarah on April 18, targeted a weapons storage facility and were aimed at "disrupting terrorist operations."
The long-range multi-purpose heavy bombers were sent to Qatar earlier this month, in their first Middle East operational deployment since the 1991 Gulf War.