First in 3 decades: US deploys B-52 bombers to Qatar to bomb ISIS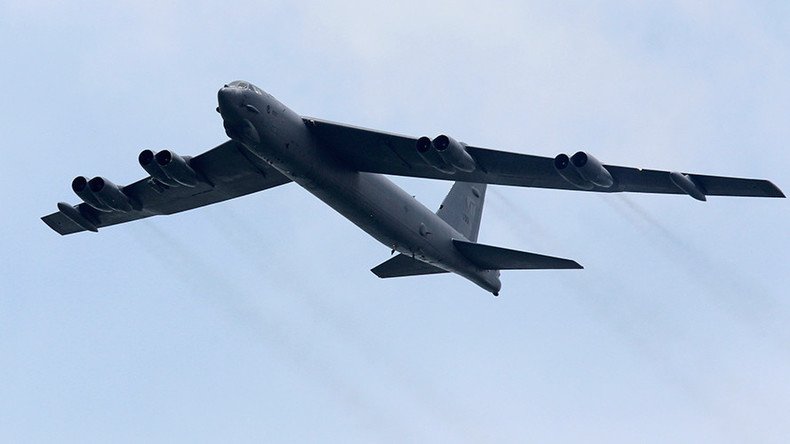 American B-52 Stratofortress bombers have been sent for their first Middle East operational deployment since the 1991 Gulf War 26 years ago. The aircraft are flying from Qatar to bomb Islamic State targets.
An undisclosed number of B-52s have arrived at the Al Udeid Air Base on Sunday, the US Air Force said.
"The B-52 will provide the coalition continued precision and deliver desired airpower effects," Lt. Gen. Charles Q. Brown Jr., commander, US Air Forces Central Command said in the statement.
The B-52 is a long-range multi-purpose heavy bomber. The Central Command last used them during Operation Desert Storm against Saddam Hussein's Iraq, when the aircraft flew sorties from Saudi Arabia.
The deployment is meant to replace a contingent of B-1 Lancer swing-wing bombers which departed the Middle East in January for maintenance and a series of upgrades, the US Army's Stars and Stripes reported.
"The B-52 demonstrates our continued resolve to apply persistent pressure on Daesh and defend the region in any future contingency," Brown said, referring to Islamic State by its Arabic-language acronym.
The deployment comes shortly after Russia used its long-range Tupolev Tu-22, Tu-95 and Tu-160 bombers to strike terrorist targets in Syria. The Russian aircraft flew from their home bases over the Caspian Sea, Iran and Iraq to reach the Syrian territory.
You can share this story on social media: