Ohio woman arrested for filming, sharing video of herself raping child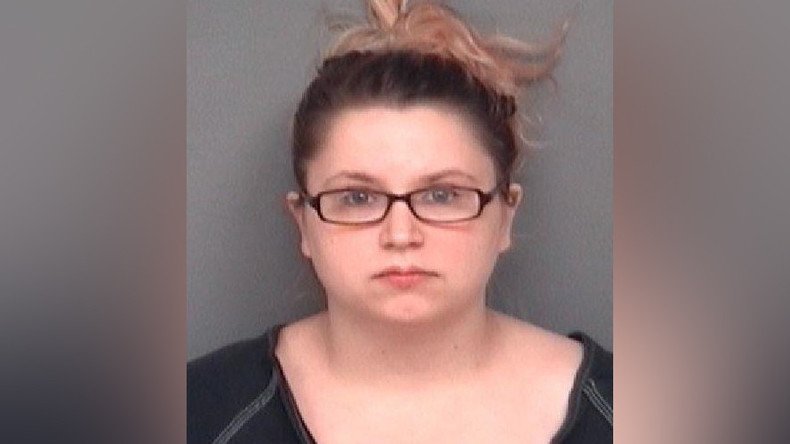 A woman in Beavercreek, Ohio was arrested by police for allegedly filming herself while raping a child under 10 years of age – and for distributing that video to others.
It's unclear when exactly the rape occurred, but police arrested 26-year-old Renee Deen on Tuesday after they were alerted to a video that showed the alleged crime, WRGT News reported. Deen had shared the footage, apparently recorded on a digital device, with an unknown number of people via her computer, and a third party notified police when they came upon it.
"It's very disturbing and I couldn't wrap my mind around it as to why someone would even do it in the first place," Beavercreek resident Melissa Williams said when asked about the incident by WHIO.
Deen was taken to jail in Greene County and charged with rape and pandering sexual matter involving a minor. Deen may be released on bond, but if not then she will remain behind bars until her case heads to a grand jury.
"They need some serious psychological help and jail time, too, because the child will never recover from what had happened," Williams said when asked what should happen to Deen in the event of a conviction.
At this point, the case is still under investigation, though police told WRGT that they don't believe there are other victims.
This is the second alarming case involving the alleged filming of rape to come out of Ohio in the last week or so. Earlier this month, 18-year-old Marina Lonina from Franklin County was charged with using the social media app Periscope to Livestream the rape of her 17-year-old friend.
In that case, Lonina and co-defendant Raymond Gates, 29, were charged with kidnapping, sexual battery, two counts of rape, and three counts of pandering sexually-oriented material involving a minor.
READ MORE: Teen horror blogger admits to killing mother, stepfather
Police were notified of the incident by a friend of Lonina who lived in another state but witnessed the footage streaming on Periscope.
"People need to know and understand that the use of a smartphone to video events can constitute serious felony crimes," said Franklin County Prosecutor Ron O'Brien to the Akron Beacon Journal. "They should think twice before they use their smartphones to either photograph or video anything that's of a sexual nature."
You can share this story on social media: