Hillary Clinton's wealthy donors revealed in Panama Papers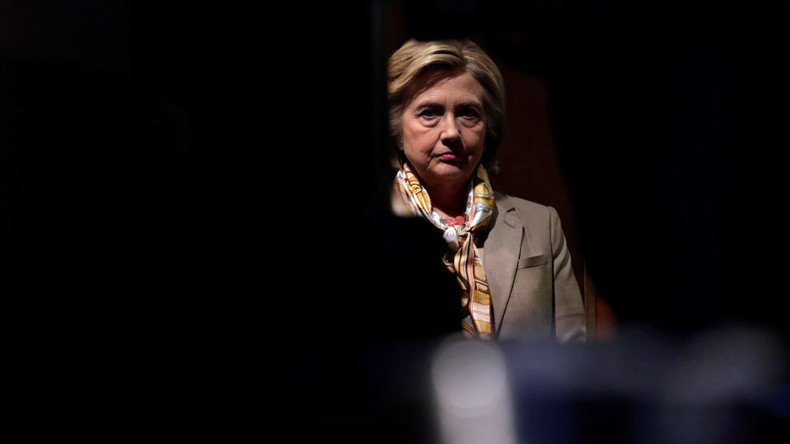 Names in the Panama Papers link Democratic presidential candidate Hillary Clinton, fresh off a big win in New York, and her husband, former president Bill Clinton, to those who use offshore tax shelters.
Though the former secretary of state was quick to denounce the Panama Papers revelations, describing them as "outrageous tax havens and loopholes that super-rich people across the world are exploiting," some of those found in the 11.5 million documents have connections with the Clintons dating back four decades.
A new report by McClatchy, one of more than 100 journalism outlets with access to the leaked documents, reveals a number of Clinton donors and associates used Panamanian law firm Mossack Fonseca, "global provider for legal and trust services," for their offshore accounting.
Inside the Clinton Panama Circle
Frank Giustra
Giustra is a Canadian mining magnate who became a large donor for the Clinton Foundation 11 years ago, going on to set up the 'Great White North' chapter of the foundation. He currently sits on the board.
The billionaire later became an example of the foundation's murky ties between donors and apparent political favors, due to the 2005 dinner with Giustra, Bill Clinton, and Kazakhstan president Nursultan Nazarbayev – and the deal that "stunned the mining industry, turning an unknown shell company into one of the world's largest uranium producers in a transaction ultimately worth tens of millions of dollars to Mr Giustra," wrote the New York Times, quoting analysts.
After getting stakes in three Kazakh-run uranium mines, Giustra's company merged with Rosatom and received approval from Hillary Clinton's State Department.
Another dinner in 2010, this time in Colombia, led to timber rights for a Giustra company in "a biologically diverse forest," followed by oil drilling rights elsewhere in the South American country, Bloomberg reports.
In 2007, he started the Clinton Giustra Enterprise Partnership (CGEP) affiliate charity and kept its donors secret, despite the 'memorandum of understanding' between Clinton and President Obama upon her appointment as secretary of state, which stated the foundation would disclose its donors each year.
READ MORE: George Clooney lambastes big money in politics after hosting $353k Clinton fundraisers

The CGEP failed to do so. Giustra said it was due to Canadian law which states donors must not be named without permission, a fact disputed by Canadian tax experts, according to Bloomberg. Clinton and Obama's agreement specifically said the CGEP must follow the same rules as her foundation.
Giustra's offshore company UrAsia Energy Ltd appeared in the Papers, the same one he used to secure the uranium deal in Kazakhstan.
The Chagoury family
The Chagoury Group, an international developer in Nigeria, has given millions of dollars to the Clintons, dating back more than 10 years.
Ronald and brother Gilbert Chagoury run the business and were associated with dictator Sani Abacha.
"You couldn't investigate corruption without looking at [Gilbert] Chagoury," said Nuhu Ribadu, a Nigerian prosecution officer who says Chagoury made it possible for Abacha to steal billions of dollars and line his own pockets in the process.
Gilbert has donated between US$1 million and 5 million to the Clinton Foundation and contributed financially towards both of their political careers.
He arranged for Bill to give a $100,000 speech in the Caribbean in 2003 and the group pledged $1 billion to the Global Initiative in 2009 for coastal erosion projects which could help them make even more money by building a "peninsula city" on land reclaimed from the Atlantic Ocean.
Ronald Chagoury appears in the Papers as a shareholder of Echo Art Ltd, an offshore company in the Virgin Islands.

Ng Lap Seng
Ng is a Chinese billionaire with close ties to the Chinese government – and illegally sent money to the Democratic National Committee for the Clintons to use for their campaigns in the '90s. Ng visited the White House six times when Bill Clinton was president. Last year he was arrested for bringing $4.5 million into the US over two years.
The FBI has not revealed who received the cash, referring to them as Business Associate 1.
Ng's name appears as a shareholder of two companies in the Panama Papers, South News International Group Ltd in May 2010 and GOLUCK Ltd in 2004.
Marc Rich
While the infamous beneficiary of a Bill Clinton pardon passed away in 2013, his spirit still haunts the former first couple.
He reportedly built his fortune trading with Iran during the hostage crisis as well as "Muammar Gaddafi's Libya, apartheid-era South Africa, Nicolae Ceausescu's Romania, Fidel Castro's Cuba and Augusto Pinochet's Chile," according to his Reuters obituary.
Facing 65 criminal charges, the Antwerp-born, US-raised "King of Oil" fled the US to Switzerland in 1983. After a few donations from his wife and family totaling more than a million dollars to the Clinton presidential library, Democratic Party, and Hillary's Senate campaign (via the party), he was pardoned on Bill's last day in office in 2001.
Rich also had Israel in his corner after contributing both intelligence to Mossad, according to Salon's Joe Conason, and "up to $80 million to Israeli hospitals, museums, symphonies, and to the absorption of immigrants," according to his Associated Press obituary.
"Winning the pardon was a top priority for Israeli officials because Rich had long been a financial and intelligence asset of the Jewish state, carrying out missions in many hostile countries where he did business," wrote Conason.
Rich's company, Industrial Petroleum Ltd, appears in the Papers, as do a number of his business partners who are also Clinton donors, McClatchy discovered.
Gabrielle Fialkoff
Fialkoff was finance director for Clinton's first senate campaign and is now senior advisor to NY mayor Bill de Blasio. Fialkoff is listed along with her brother and late father as shareholders in UPAC Holdings Ltd, a Virgin Islands offshore company.
She has donated to the Clinton Foundation and the max to the Clinton campaign this year.
Sandy Weill
Sandy Weill, creator of Citigroup and the 'man behind the man' who repealed Glass-Steagall in 1999, was named in earlier Panama Papers revelations.
He led the lobbying effort to reverse banking regulations set in place by Depression-era law and paved the way for the global financial crash of 2008.
Weill was reportedly instrumental in Bill Clinton's decision to sign the act.
Wall Street Journal reporter Monica Langley wrote in her book that Weill rang Clinton about the merger he had arranged between Travelers Insurance and Citibank before the new law was passed - and reportedly said "we just made the president of the United States an insider" after hanging up.
Weill appears as a shareholder of two companies in the Papers, April Fool Ltd and Brightao Corp.
You can share this story on social media: