Trump campaign plane flying illegally after failing to pay $5 registration fee - report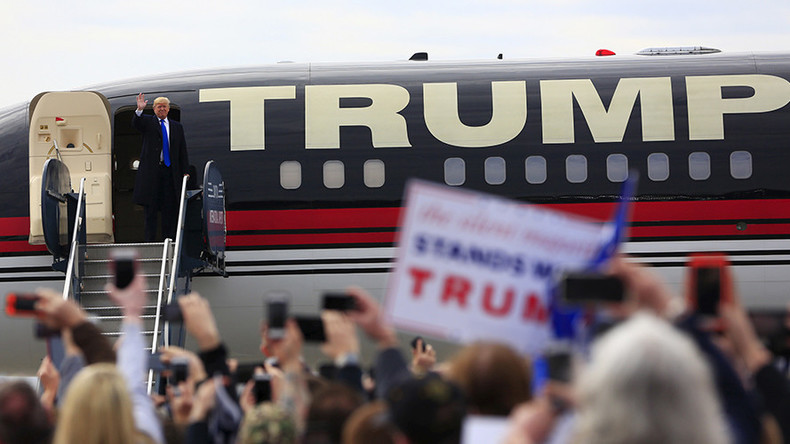 One of Donald Trump's campaign aircraft is flying on expired registration, according to a recently-emerged report. The fine for this violation can be up to $250,000, plus a possible jail term of three years.
The registration period for Trump's Cessna plane ended on January 31 and the Federal Aviation Administration (FAA) hasn't prolonged it yet.
Renewing the registration costs a mere $5 fee, plus some paperwork.
Trump was informed before the expiration by the FAA, and just as the registration lapsed, the report added.
In particular, on December 1, 2015, DJT Operations CX LLC, the company owned by Trump (and of which he is the only member, AP reported) that operates the Cessna, was issued a "final notice" of the expiration.
Exactly three months later, on March 1, 2016, DJT Operations CX was delivered another notice, stating that the plane's registration had expired.
Read more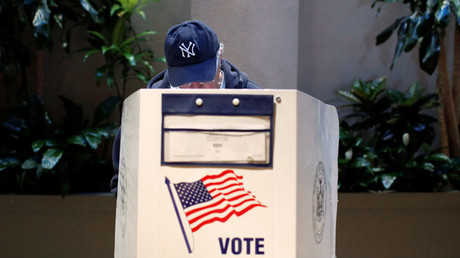 The situation was first reported by the New York Times on Tuesday.
The Cessna can seat up to 12 people, and has made hundreds of flights on the campaign trail, the most recent of them on Monday for a campaign event.
There are four other aircraft in the Trump's campaign trail: three choppers, as well as the widely-known jet with 'Trump' written across the fuselage.
The civil penalty for flying an unregistered aircraft can reach $27,500, while the criminal fine is up to $250,000, plus a possible jail term of three years, tops, if operators or owners violate the regulation.
However, in this case, FAA probably won't seek the maximum penalty, the report added.
The campaign spokeswoman Hope Hicks has commented on the case that the "standard renewal process is just about complete."
The news came as the voters were casting their primary ballots in New York. The results are now known, with Hillary Clinton and Donald Trump announced as the winners for their respective parties.