First criminal charges in Flint water crisis to be filed against state and city officials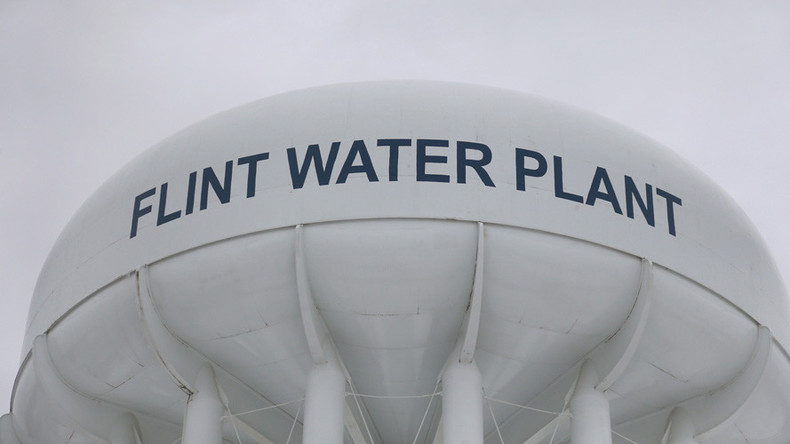 Two officials from Michigan's Department of Environmental Quality and a Flint water treatment plant supervisor will soon be arraigned, the AP cited two officials as saying.
The charges expected to be announced include violations of the state's drinking water law, official misconduct, destruction of utility property, and evidence tampering, one source confirmed to the AP.
From the time Flint's water source was switched in April of 2014 to October 2015, many Flint residents used lead-contaminated water to drink, cook, and bathe. As a result, hundreds of people, mostly children, have registered elevated levels of lead in their blood, a known cause of developmental problems and disabilities.
In January, an inquiry into the issue was opened and a special counsel was assigned to the matter under Michigan Attorney General Bill Schuette.
READ MORE:'US lead industry must be held accountable' – healthy housing scientist to RT
A news conference planned for Wednesday will feature a Genesee County prosecutor and the heads of the special counsel, NBC News reported.
When Flint's water was initially tested, low levels of lead were found, but three anonymous officials told the Detroit Free Press that the homes most at risk had been avoided. Felony and misdemeanor charges will be brought against as many as four people, the Detroit Free Press' sources said.
Twelve Flint residents died during an outbreak of Legionnaires' disease, which some believe is connected to the lead contamination, but one of the Detroit Free Press' sources ruled out any connection between the charges coming on Wednesday and that outbreak.