'US lead industry must be held accountable' – healthy housing scientist to RT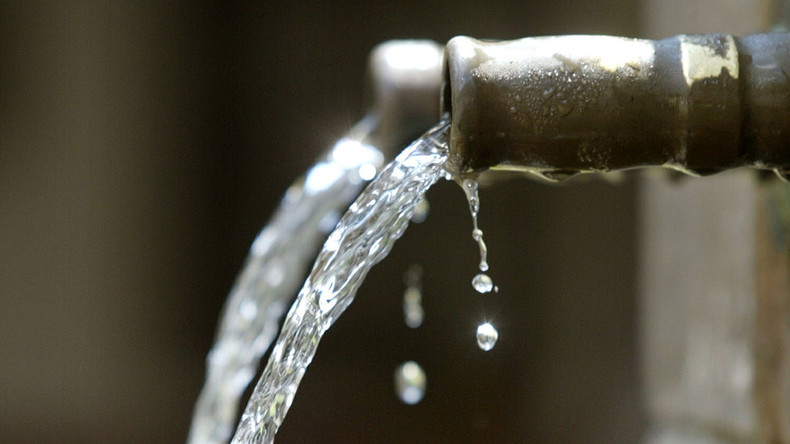 The US lead industry should be held accountable for nationwide exposure from pipes and paint that poison both adults and children daily, a scientist for an American healthy housing watchdog told RT.
"There's really no good excuse for this, the lead and copper rule, which is the EPA law governing drinking water systems, hasn't been updated since 1991, along with many other lead and copper requirements," Dr. David Jacobs of the National Center for Healthy Housing said, stressing that not disclosing possible lead contamination strips Americans of their right to protect themselves.
According to a recent report, areas of a possible lead exposure risk go far beyond Flint, Michigan, where massive pollution and poisoning drew attention to the problem in the US.
A map compiled by Vox shows areas scattered across the country where children are at the highest risk of lead exposure, most of which are concentrated in America's heartland. It is also extremely high in the country's oldest urban areas, such as New York and Chicago, where over 20 percent of the territory scored the highest on their 0 to 10 scale.

Residents of less populated Western states are exposed to a lower risk, like in Nevada, Arizona, or Colorado, where more than 25 percent of the areas ranked 1 on Vox's scale.
Detroit Public Schools (DPS) released data last week showing almost a third of the elementary schools' water tested positive for unsafe levels of lead or copper – or both.
READ MORE: 1/3 of Detroit elementary schools report unsafe lead, copper levels in water

According to Vox's map, most of the area around Detroit, Michigan measures 10 out of 10 for children's risk exposure. Michigan officials are saying that the root cause of the problem is old infrastructure with lead pipes.
However, the problem goes beyond Michigan, as another report from the Associated Press reveals. It appears that since 2013, 278 schools have been in violation of safety levels for lead created by the Environmental Protection Agency.
Lead gets into the water at older buildings and schools that were built with lead delivery pipes. The water can leach lead off the pipes and become contaminated, particularly over weekends when sinks and drinking fountains aren't in use.
As Dr. Jacobs told RT, the problem is not just in pipes, but also paint.
"The Lead Industry Association and others like them, like Sherwin Williams and Dutch Boy Paints, they knew what they were doing when they put lead in our pipes and lead in our paint," he said. "The lead industry knew what it was doing, they have not been held accountable – only the taxpayers and others have had to pay for this through various HUD and EPA programs. But it's time that they be held accountable and become part of the solution, not part of the problem."
Yet, it's water pipes that still lack control, and "out of date" testing procedures need to be reformed, Jacobs acknowledges.
"We know that drinking water, along with other sources of lead, we know how to control those problems, but we have to act on what's knowledgeable and if you don't get the right disclosure – whether it's water pipes or lead paint – then you can't take the necessary action to make sure that your children are protected," he said.
On April 13, the Office of Water at the US Environmental Protection Agency said it was going to update its rule on lead and copper contamination in 2017.
According to the EPA's acting chief, Joel Beauvais, the agency has been "actively working on revisions" for over two years. As he told the House Energy and Commerce Committee, proposals to change to the "lead and copper rule," which is part of the federal Safe Water Drinking Act, would come next year, while finalizing the rule will still take months after those proposals are considered.
Back in March, a Fitch Ratings report suggested that the Flint water mayhem could potentially force water utility companies to replace an estimated six million lead service lines across the US if the EPA enacts stricter regulations due to the crisis. According to Fitch's estimates, this could potentially cost water utility companies nationwide some $300 billion in infrastructure upgrades.
READ MORE: Flint fallout could cost US $300bn in infrastructure upgrades to replace all lead pipes
Dr. Jacobs says there needs to be a two-pronged effort to stop the lead contamination crisis, including both short-term and long-term strategies.
"That longer term strategy will take a lot longer to do and it will be expensive. But we're already paying for lead poisoning anyway – it comes in the source of reduced educational benefits and increased medical care costs," he said. "So instead of paying for it, we ought to stop it and reap those savings."