Top private US insurer to pull out of most state 'Obamacare' health exchanges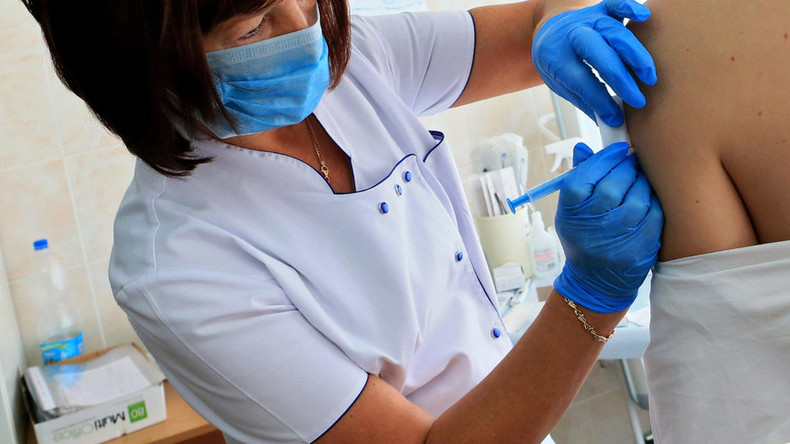 UnitedHealth Group, the largest US private health insurer, will pull out of all but a "handful" of state health insurance exchanges established by the Affordable Care Act. UnitedHealth currently participates in 34 state exchanges covering 795,000 people.
UnitedHealth had expanded to nearly three dozen state exchanges for 2016, but company CEO Stephen Hemsley said Tuesday that losses from the exchanges will eclipse more than $1 billion for 2015 and 2016.
"Next year we will remain in only a handful of states,'' Hemsley said, according to USA Today, adding that the company will not have financial exposure from any exchanges in 2017.
A top insurer in the US, UnitedHealth specializes in large-group employer health plans but serves a relatively low number of people in Affordable Care Act (known colloquially as 'Obamacare') markets. Currently, the company covers 795,000 people in individual exchanges, AP reported. Nearly 13 million people signed up for ACA insurance in 2015, according to the Center for Medicare and Medicaid Services.
Hemsley said the company could not keep pace with the Affordable Care Act's expanded coverage, partly due to higher risk customers. Insurers have complained in the past about customers signing up for coverage within the exchanges outside established enrollment periods while bringing with them expensive claims, the Associated Press reported.
"We continue to remain an advocate for more stable and sustainable approaches to serving this market," Hemsley added.
Those currently enrolled with UnitedHealth will not lose their current coverage, but they will have to find a new insurer next year.
A spokesman for the US Department of Health and Human Services said UnitedHealth's decision will not significantly impact the ACA exchanges.
"We have full confidence, based on data, that the Marketplaces will continue to thrive for years ahead," Benjamin Wakana said in a statement. "The Marketplace should be judged by the choices it offers consumers, not the decisions of any one issuer."
The announcement comes weeks after the company said it would leave the Georgia and Arkansas exchanges in 2017.
"As with any new market, we expect changes and adjustments in the early years with issuers both entering and exiting states," Aaron Albright, a spokesman for the US Centers for Medicare and Medicaid Services, told Bloomberg following UnitedHealth's Georgia and Arkansas decision. "The marketplace is a reliable source of coverage for millions of Americans with a robust number of plan choices."
The company had signaled a larger exchange exit in late 2015. In December, the company said it should have abstained from state exchanges longer.
UnitedHealth has been criticized for its approach to ACA exchanges. An analysis by the Urban Institute found that UnitedHealth often offered "a broader-than-average provider network" and rarely supplied the lowest or second-lowest insurance-package prices in their markets, ultimately discouraging younger and healthier enrollees focused on price while attracting customers in worse health.
Citing the Urban Institute study, the Los Angeles Times' columnist Michael Hiltzik wrote: "United didn't offer wider networks for some public-spirited reason; they did so because they were incompetent at designing health plans for the individual market. They're blaming the market for their own mistakes, which is a bit like a football team blaming the scoreboard for showing that it's losing 52-0."
In a separate analysis of UnitedHealth's potential pullout of many state exchanges, the Kaiser Family Foundation found that a large withdrawal by the company would affect competition, but not the national benchmark premium used to calculate subsidies, which apply to most people who get insurance through the exchanges.
A dozen nonprofit insurance cooperatives created to offer ACA insurance have gone out of business, while more established companies, like Aetna, say they have lost money. Others, like Molina Healthcare, say they have turned a profit from the exchanges, AP reported.