Average cost of prescription drugs doubled in 7 years – AARP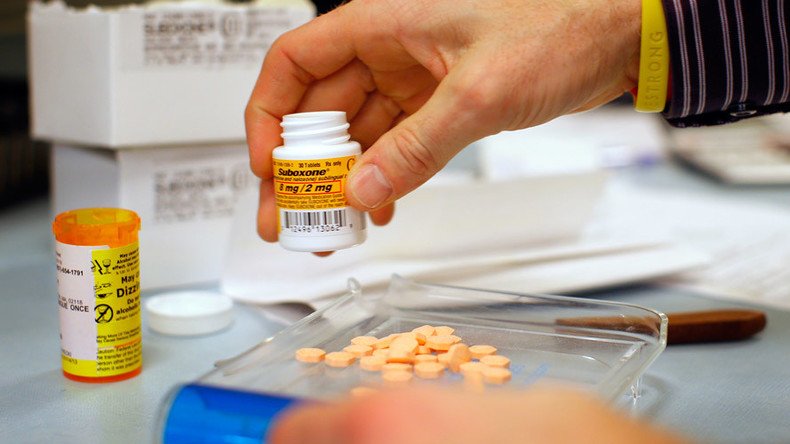 The cost of a year's worth of prescription drugs, on average, doubled from 2006 to 2013, according to a new report by AARP. The price hikes are hitting senior citizens the hardest because Social Security benefits aren't keeping up.
The average annual cost of prescription drugs widely used by the elderly increased from $5,571 in 2006 to $11,341 in 2013, according to the latest study on drug price trends conducted by AARP, a powerful lobbying group for older Americans. That accounts for about three-quarters of average Social Security payments, and 48 percent of the median income of people who receive Medicare benefits, according to the Kaiser Family Foundation.
AARP says that the price surge stems from price hikes on generic drugs, which are usually more affordable than their brand-name counterparts, as well as shortages that arose from production falling short of demand. In some cases, the research shows, price hikes are a result of big companies buying the rights to generic drugs and then selling them for increased prices.
"Our concern with the prices we're seeing is that the overall trend is really accelerating," said Leigh Purvis, director of health services research in AARP's Public Policy Institute, according to AP.
While the average retail price drug has had its price increasing at a worrying pace of 10 percent a year, about 20 drugs have astoundingly had their prices quadruple since just December. Sixty drugs doubled over the same period.
Turing Pharmaceuticals, headed by Martin Shkreli, is one of the most pronounced examples of this kind of behavior. The company bought a lifesaving cancer medication only to increase its price from $13.50 to $750 per pill.
The people most hurt by price increase, AARP says, are retirees who are living on a fixed income. Particularly at risk are people who rely on medication to manage their chronic health problems and those who don't have insurance, forcing them to pay for the drugs out of pocket.
Rising prescription drug prices is a hot-button issue for the 2016 presidential race. Nearly three-quarters (73 percent) of Americans support some form of price control on manufacturers, and candidates from both parties have spoken about their ideas for fighting high prices.
You can share this story on social media: